Testimonials of
Elayne
Le Monde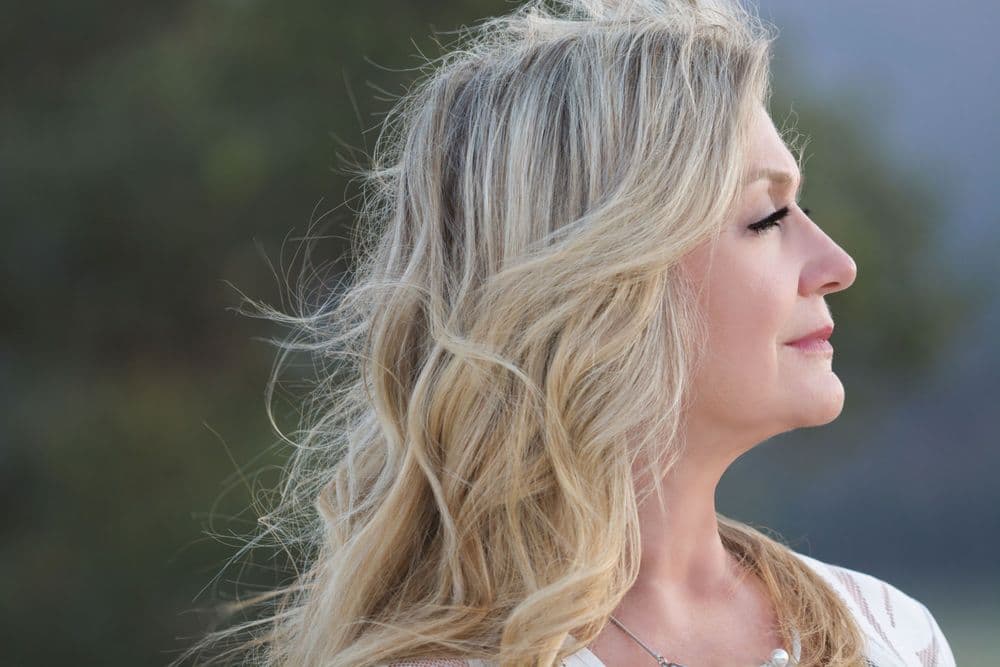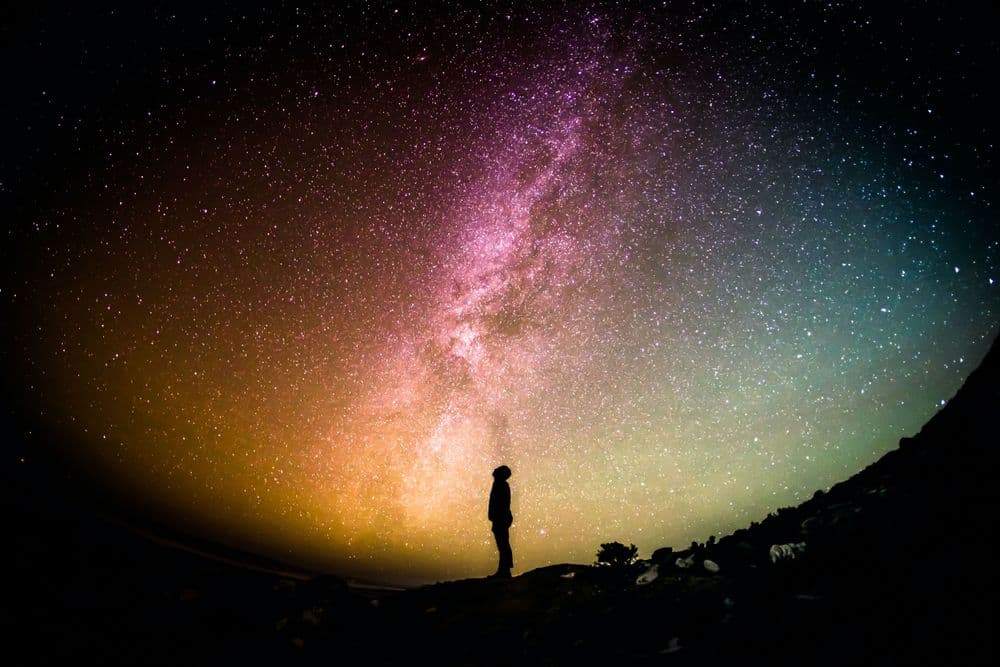 Light language by-passes my mental mind and speaks directly to my Soul. As my Soul accepts this tonal frequencies, keys, and codes from the activations; a vibration starts to emerge through my crown and emanate down throughout my body. The vibration creates a wave-like sensation, and the frequency patterns radiate throughout my entire body making its way down through my hands, fingers, feet, and toes. It is a full-body sensation that is so powerful.

The frequency waves continue to reverberate, duplicating and repeating the vibration not only throughout my body but also throughout my entire holographic field. I love the sensations as they literally wash away old programs, patterns, negative thought-forms, entities, and any holding-patterns or belief-system that do not resonate with my higher self.

Light Language activations are such a beautiful process to experience. With the clearing of the old frequencies it arouses new awareness and creates space for my form to embody the frequency. The sensations from the Light Language literally radiates and flows throughout my entire body; leaving me with a warm and calming sensation that replaces the old dull-feelings.

Every crevasse of my body receives the vibrational up-leveling; and I feel refreshed and restored through the access I have to my higher awareness.

These activations go beyond just listening to the Light Language. Following Elayne's transmissions, I continue to work with these new frequencies, learning how to maintain and master my awakened awareness that has been aroused through the activations.

My biggest take-a-way from working with Elayne through Light Language activations is that We are the masters of our own universe. I am very grateful for Elayne and the wisdom she brings to this earth. Her mentoring has expanded my consciousness beyond what I ever dreamed possible.
Ethan
Student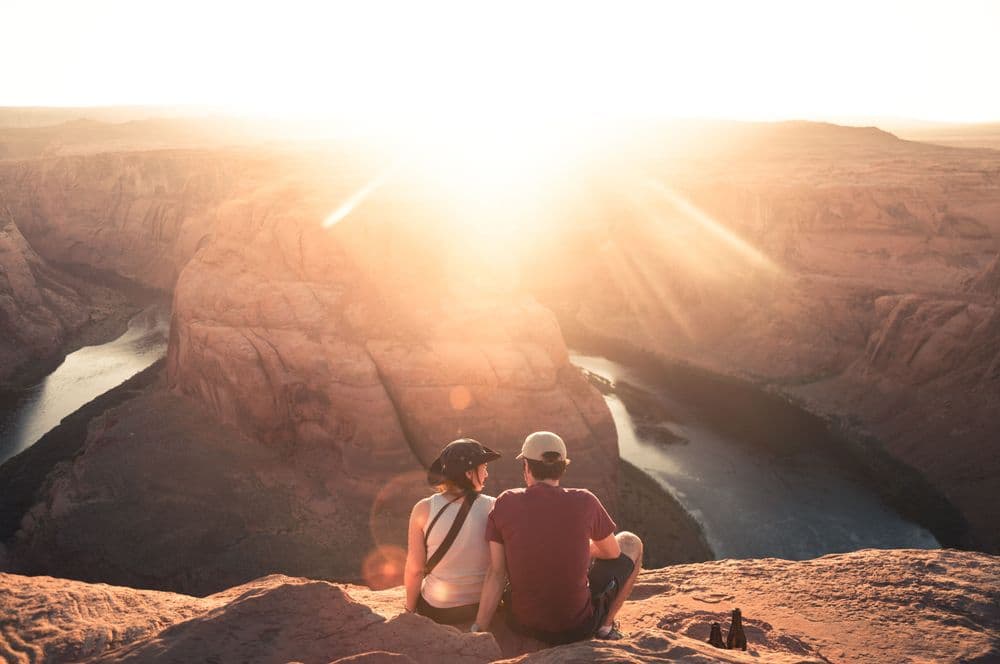 The work you did with my husband has changed our 16 year slump in our relationship. I can't thank you enough Elayne for assisting him to move beyond his heart barriers. He's opened up to experiencing our best connection between us ever. We love you Elayne.
Elisa
Medical Doctor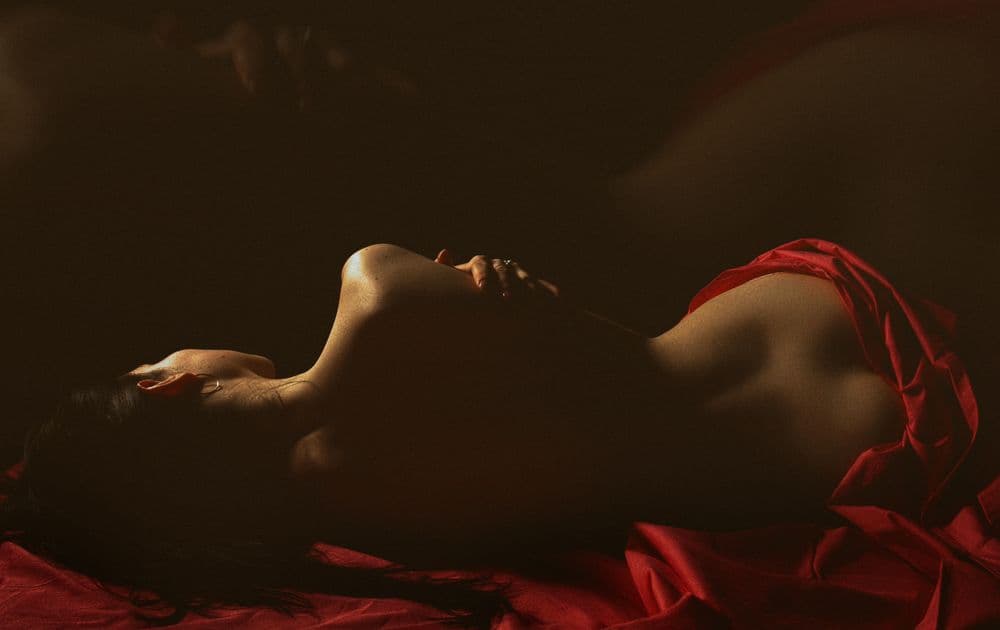 In my meditation throughout the Light Language Blessing, I felt your hands pulling, clearing, and cleansing my sacral chakra. So many emotions were released as I deeply felt the energy moving and transcending through me. What a beautiful experience Elayne.

Thank you for your amazing Blessing.
Nicola
Practitioner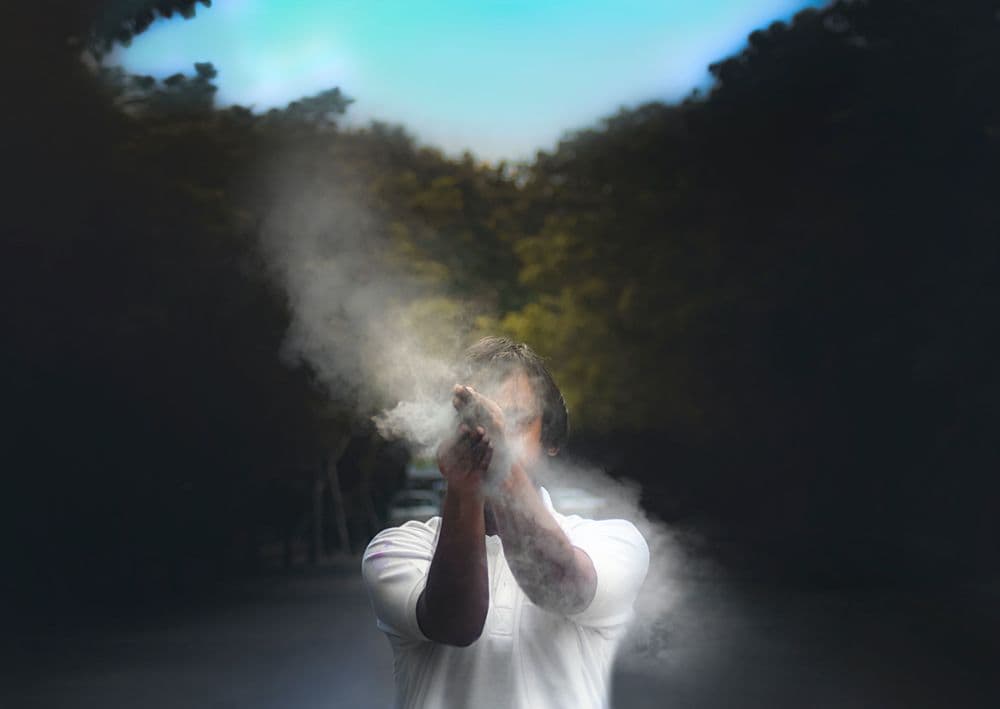 Next to my college, the work my partner and I have done with you Elayne is hands down the best investment I've ever made for both myself and my partner.
Nicholas
Holistic Practitioner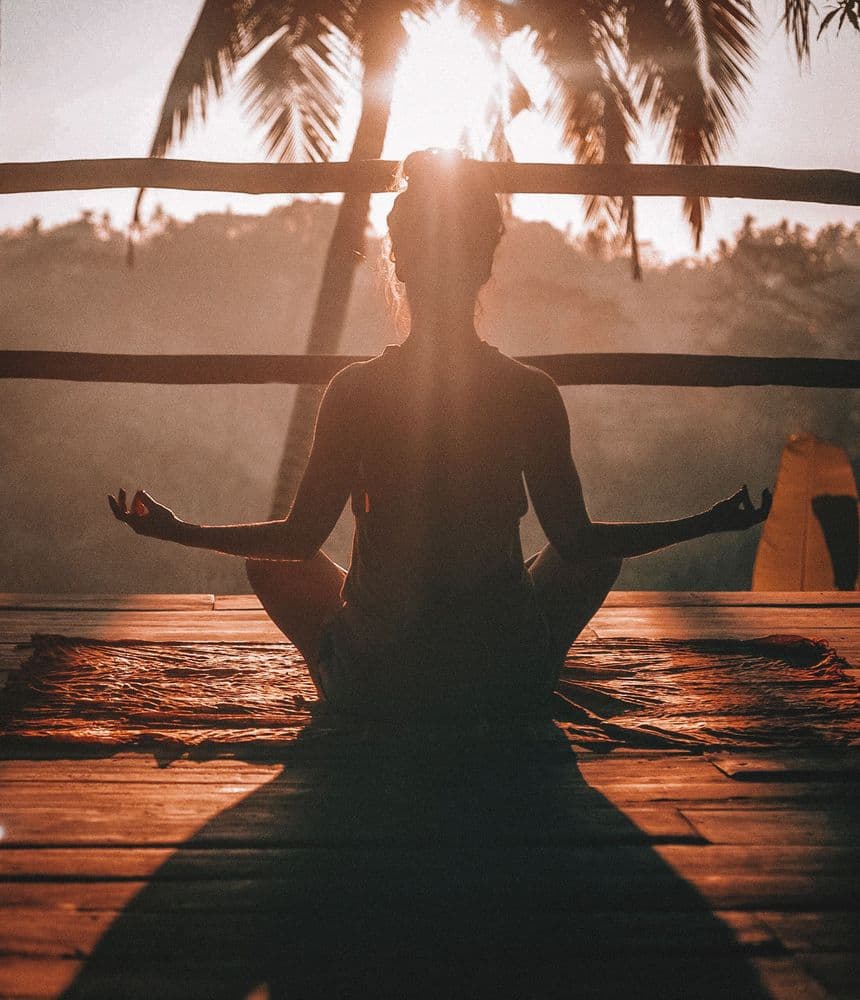 My experience with Elayne Le Monde has been life changing. While battling a serious health issue for the past few years, I thought I had really tried just about everything in my effort to heal: Herbs, cleansing, diet, exercise, all kinds of alternative therapies and so on. I was feeling very discouraged and that my situation was becoming hopeless.

A short time later I felt very prompted to visit Elayne. My eyes were opened to the amazing power of spiritual and emotional clearing. I had tried other types of energy work and although I feel those modalities were helpful; Elayne has tools that have enlightened my mind and made me aware of things that I had buried so deep, I was unaware and unable change them. She truly is an amazing healer. I feel so unconditionally loved and supported by her. I am so grateful the changes that I have made, I feel like a different person than I was before.

Each session with Elayne offers me another great breakthrough. It is not only the best kind of healing I have ever had, I find myself frequently thinking that this is what every person on our planet needs for wholeness and happiness. This is getting to the root cause of our problems. Most people spend so much money on healing, when instead we all could be involved in this holistic approach that brings true healing as well as balance and joy.

I am so excited about my life and my family and the hope I feel for the future. She has helped me to wake up see the abundant beautiful gifts that are in my life and helped me to truly trust in God and surrender to him. In sharing her great gifts with me she has helped me to find myself and for the first time in my life experience real peace and happiness. I love Elayne very much and I highly recommend her to all that are looking to improve their life in any way.


Darla
Iridologist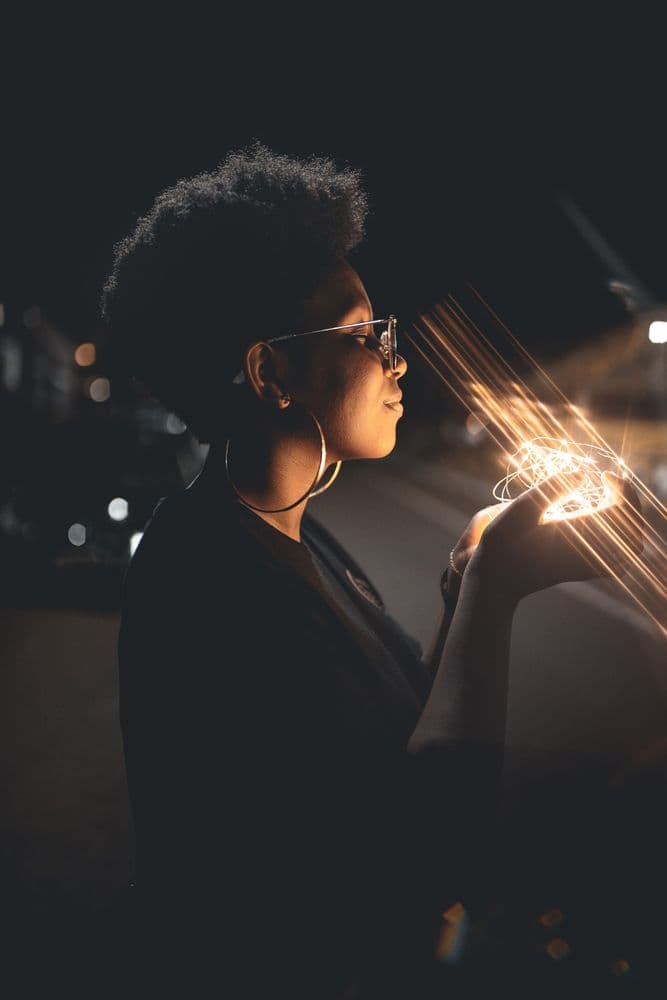 For several years I have been so blessed to receive divine guidance, healing, and regeneration through Elayne's distance sessions. The work has made a powerful difference required for me in order to deeply move through experiences and healing unconscious patterns. Elayne works magic in my body. I feel she is one of the most powerful healers on the planet. Much gratitude for your beautiful gifts of healing energy.
Carly
Botanist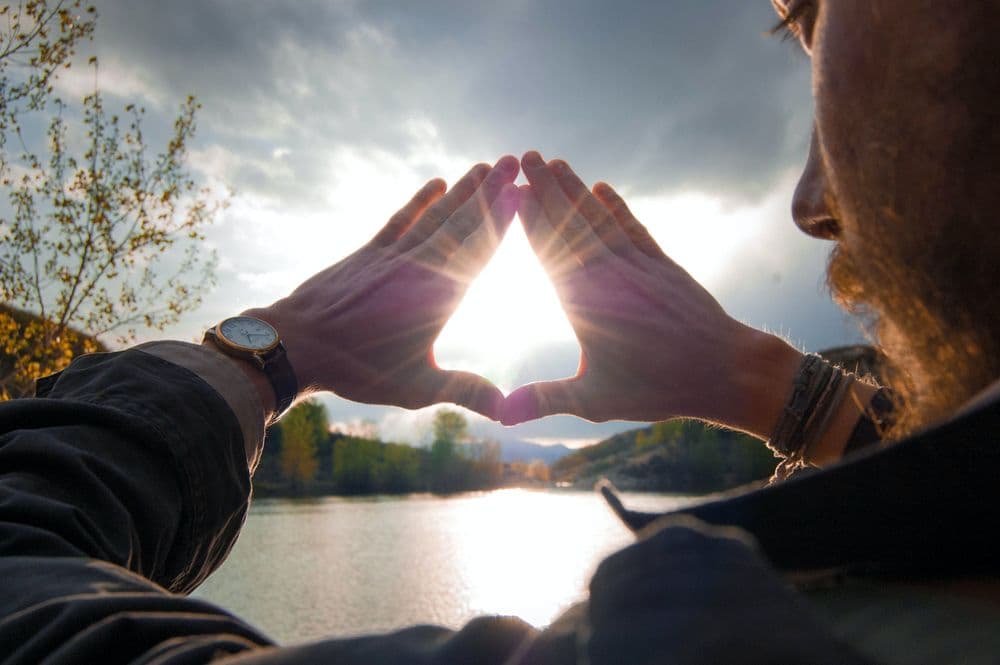 I could never say thank you enough for your tender guidance and persistence on my behalf. I offer my deepest appreciation for never giving up on me. Our consistent work together got me to the core of my issues.

The guidance you offered me was spot on; never forced, you just allowed it to flow through your powerful abilities. I will continue working with you on my healing journey for as long as it takes to fully embody my true essence.

Your work is by far the hardest thing that I have ever done. Yet, I would repeat this sacred process again in a heart-beat. My investment in your work has been worth every penny, as well as worth all of the effort.

It was a long journey and a lot of internal self-reflection. Results are I have never felt so amazing. My love life is beautiful, I now have a healthy relationship with the love of my life. My business is thriving. All relationship in my life are healed and whole. My friends and clients see a huge difference in me. Now that I am where I have always desired to Be in my life. I attribute this to our work together, Elayne.

I highly recommend Elayne and her courses to anybody on the path of harmony balance; in order to heal and manifest neutrality in the Sacred Divine Feminine/Masculine quest. The healing has been phenomenal. I give you 10 out of 5 stars on your review.


Nathan
Business Owner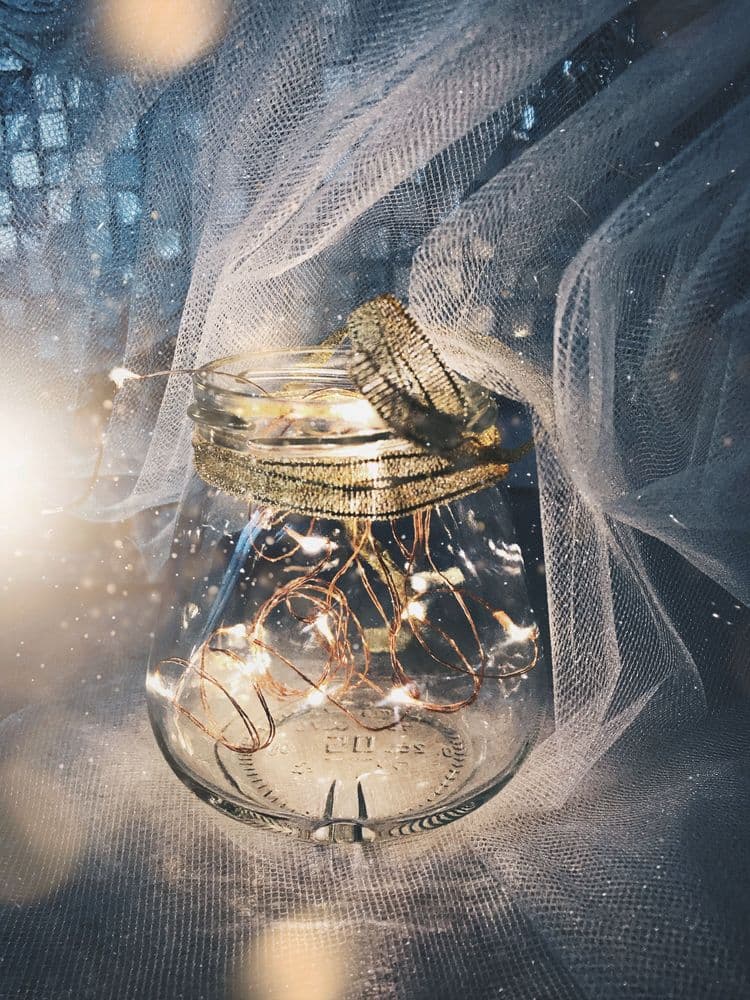 I have been a client of Elayne's for almost fifteen years. I have been purchasing an annual "distance package" for the past four years. I am enjoying very good health and vitality throughout this time, which I believe is directly related to Elayne's amazing healing powers. I feel free to contact Elayne whenever I have any issues. It is a great comfort to know that she is supporting me. I truly consider our relationship to be a high priority in my life.
Patrica
Business Owner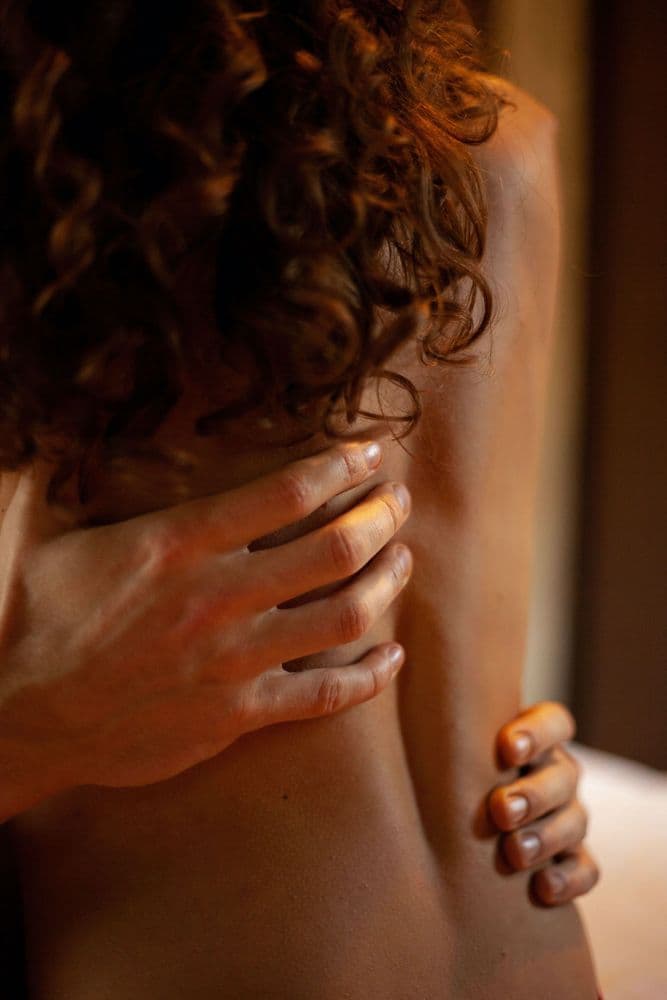 The Sacred Divine Feminine and Sacred Divine Masculine courses Elayne taught us as a couple really assisted our preparation for Sacred Union. Thank you for all your consistent challenges through your insightful wisdom. You never gave up on us. You are very gifted and an amazing practitioner. None of your work is easy but your steady guidance was crucial for every step of our evolution. My trust in your process has been completely validated by amazing results. This is the most powerful investment I have ever made for myself and my partner. I offer so much gratitude, Elayne.
Alley and Craig
Accountant and Chiropractor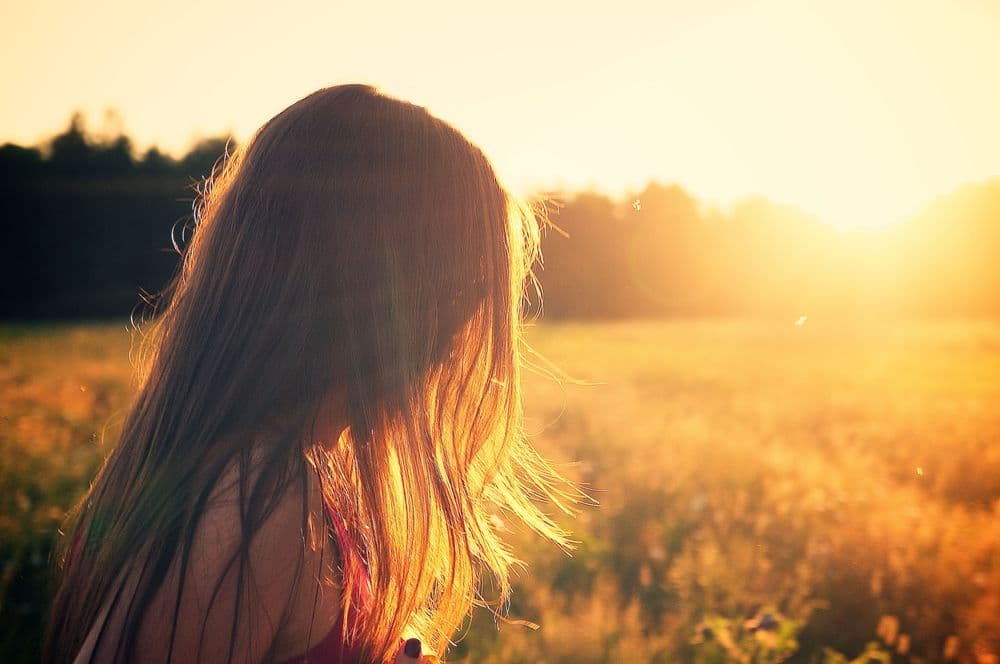 I came to Elayne with the hope of digging deeper, adding more tools of value to my life, and to be a better partner through true intimacy.

Only a couple sessions into my 3 month discovery with Elayne on Zoom; I knew that not only was value being added to my life, the work I was guided to do transformed how I see myself. I learned to observe how I show up and interacted with the world.

The work is not easy, pretty, or wrapped up in a bright bow. The work was messy, dirty and honest. Going all in on the work, was actually the most beautiful kind of liberation and honor. To shine my brightest, I needed to find my way through the hardest, deepest and darkest places of my life.

Elayne guided me beautifully through those spaces. I am now calling forth and illuminating my own inner light.


Melissa
Creative Artist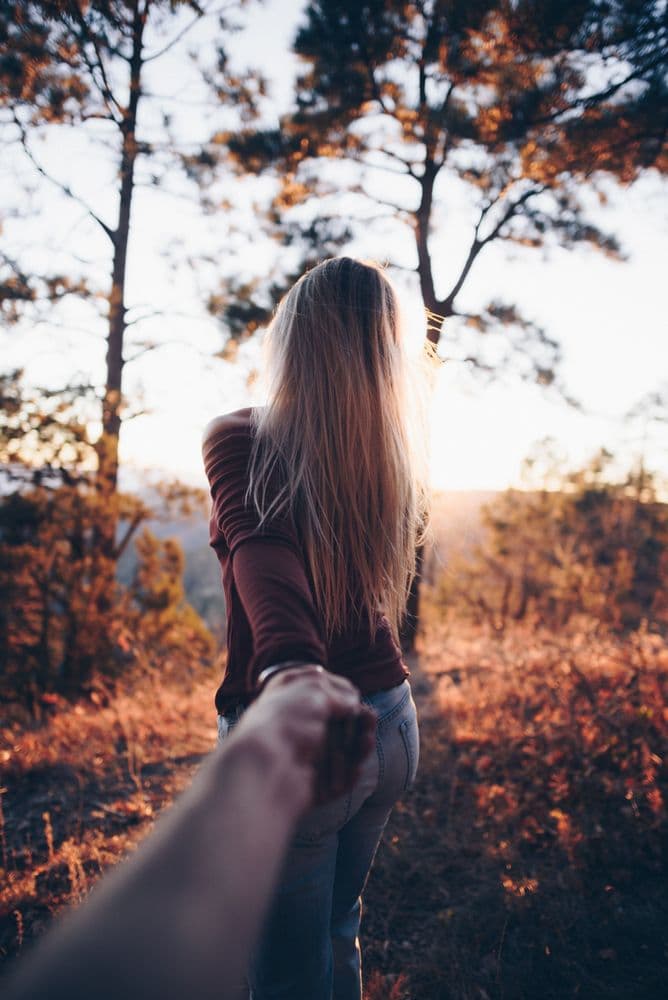 I can't say thank you enough for the healing and coaching we are doing together. You have an amazing gift that creates so much clarity for me. I am finally able to clear the distortions. This has allowed me to have deeper connection through my heart connection with my life-force energy. The impact on my partnership is profound. Thank you so much Elayne.
Travis
Retail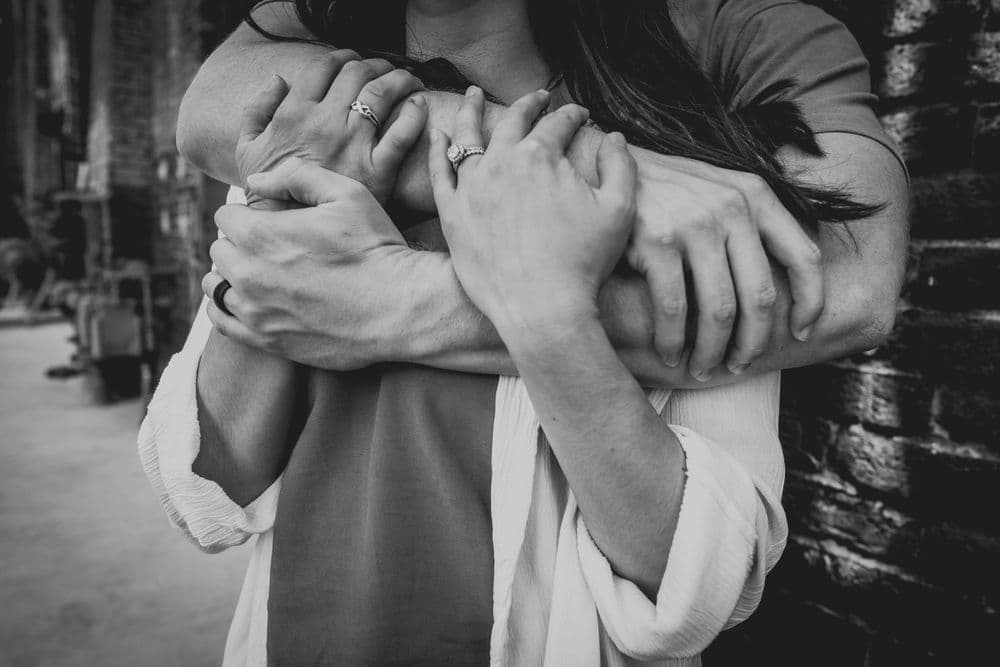 It has been an amazing experience where both of us, as a couple, chose to go through our healing process together. What an honor watching myself and my beloved partner throughout our healing journey with you. Embodied in our authentic essence, he now knows the King self I have always desired, which has invited me into a process of embodying my Queen self. Elayne has given us the activations and codes for our Divine Union. What a miraculous journey of unfoldment for us. All of our love and gratitude to you, Elayne for guiding us through the sacred work!
Lisa and Mike
Thai Massage and Pilot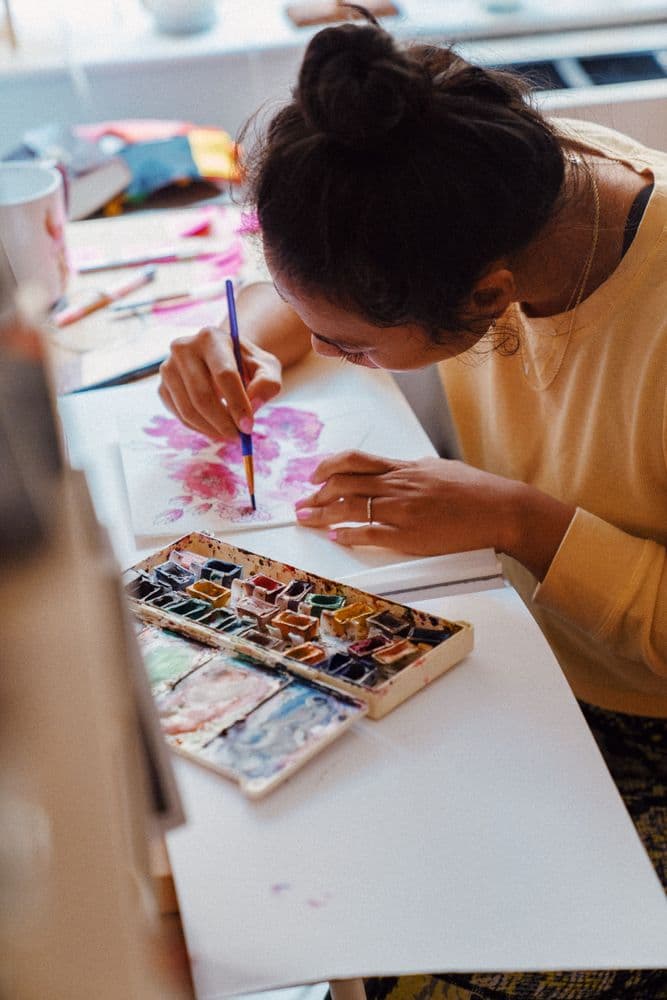 I wanted to tell you...I had an open studio...and I got so many comments on the work I have been painting with your prompts, Elayne. The work seems so powerful to me personally. I have been asked by a few if I'm making Tarot cards out of my work. I am putting focus on my Goddess paintings again! Thank you for assisting me to heal through expressing my emotions in my artwork. The genius is shining through.
Pierce
Goddess Artist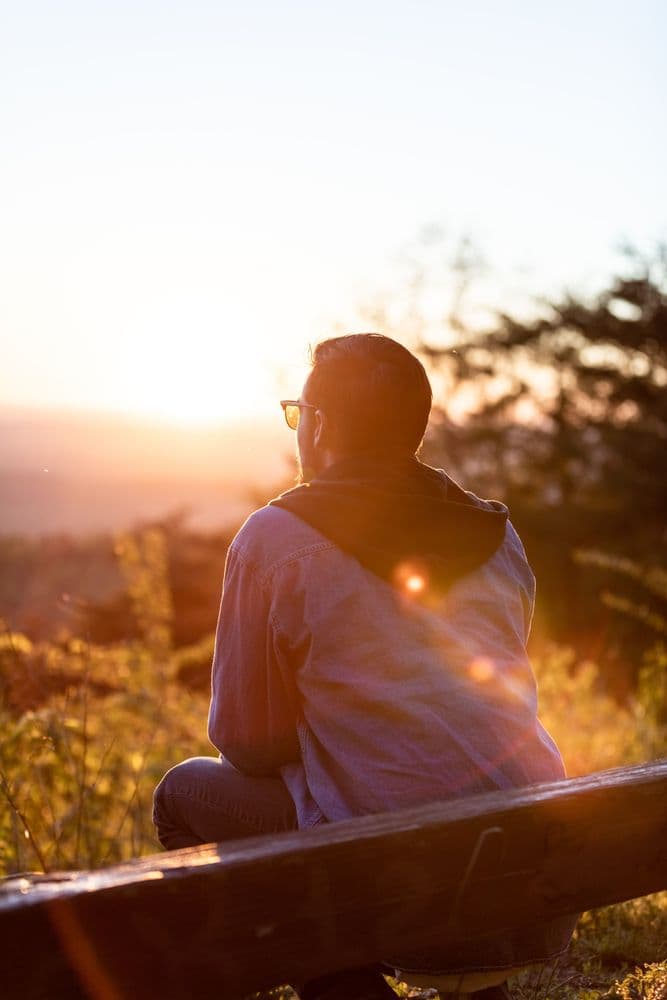 Working with Elayne has been one of the greatest things I have ever done for myself as well as one the hardest. There are times that I have wanted to quit due to the self-examination and shadow work that is necessary. Having to address those seperations and deep emotions that have led to my core pattern of behavior is exactly why I started to work with Elayne, and this is not an easy thing to face head on and address.

I have seen major changes within myself and within my partner and I can see the point where I actually will be the best version of myself (as well as my partner) that we both can be.

A large part of this is because of the work that has been done with Elayne. Ultimately you only get back what you put into it: but guaranteed if you do the work it will be worth the effort.

"Be humble for you are made of earth. Be noble for you are made of stars." – Serbian proverb"
Jeremy
Computer Programming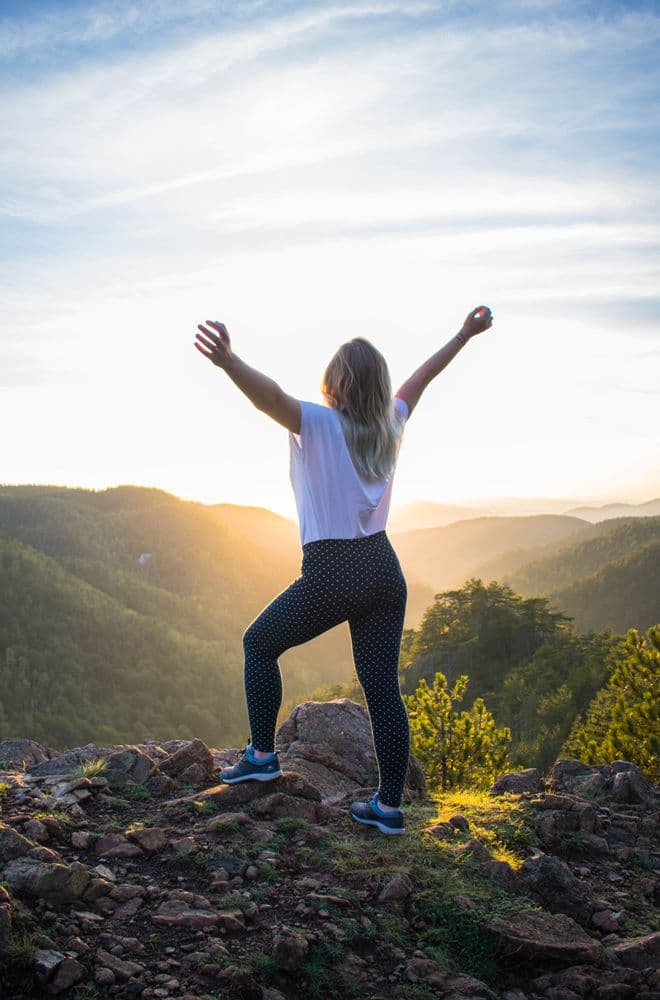 The techniques, tools, and methods Elayne has taught me opened a new perception around building a compassionate, healing relationship with not only myself, but also my partner. Thank you for your guidance around true sacred connection. Your awareness has aroused a whole new level of perception.
Chelsea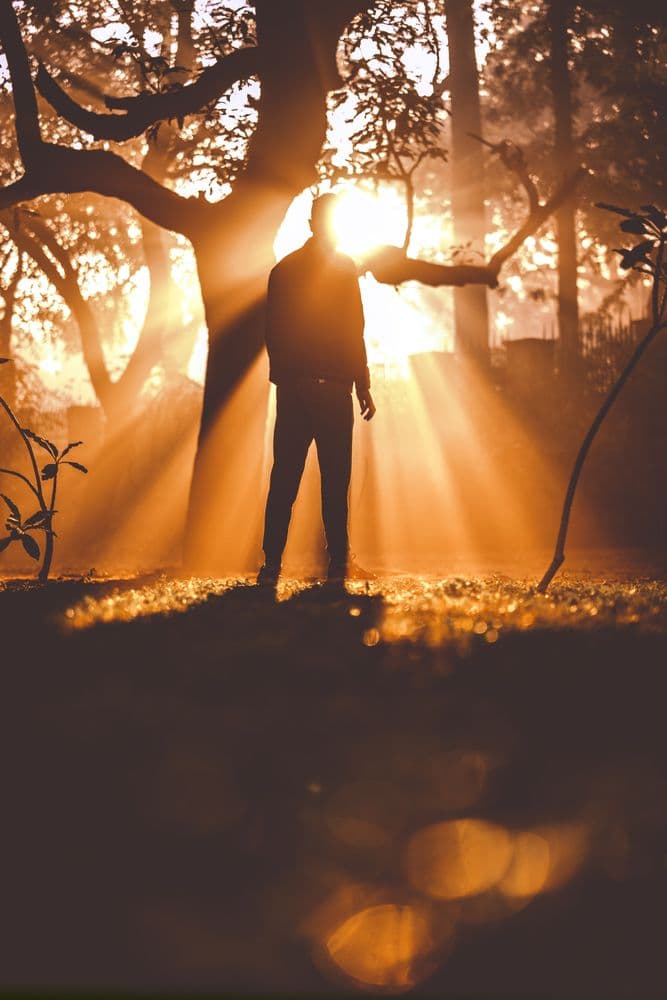 I just completed my second mentorship with Elayne. Wow, it was the most difficult process I have ever done; yet, the results are amazingly clear. I feel like the world as I know it has lifted, and my internal work has accessed my true authenticity.
Rollan
Entrepreneur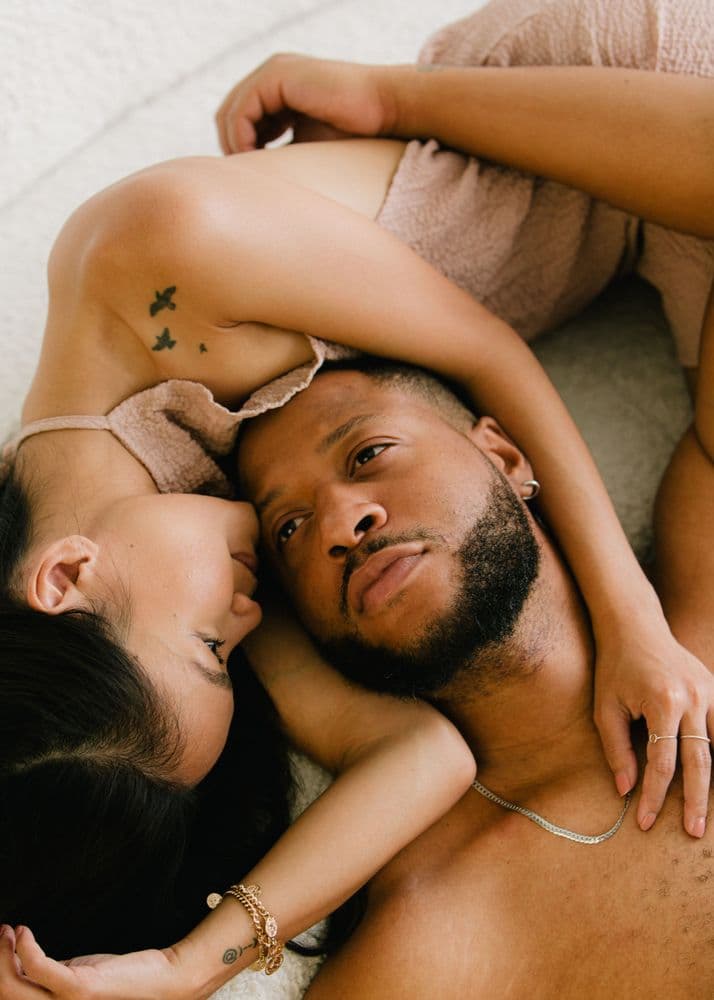 Elayne's relationship coaching has been a beautiful experience of unveiling in our heart's unity. We, as a couple, have discovered how to break down walls, barriers in communication, create conflict resolution, and raise our vibrational harmony in our connection. We have definitely become closer through our journey as we unite our energy fields through our exchanges; learning the sacredness and reverence of our bodies. Working with Elayne has brought us together in truly miraculous ways that we never imagine possible. We are so grateful for your wisdom and guidance. All of our love and gratitude to you Elayne.  
Grant and Cynthia
Consultant and Author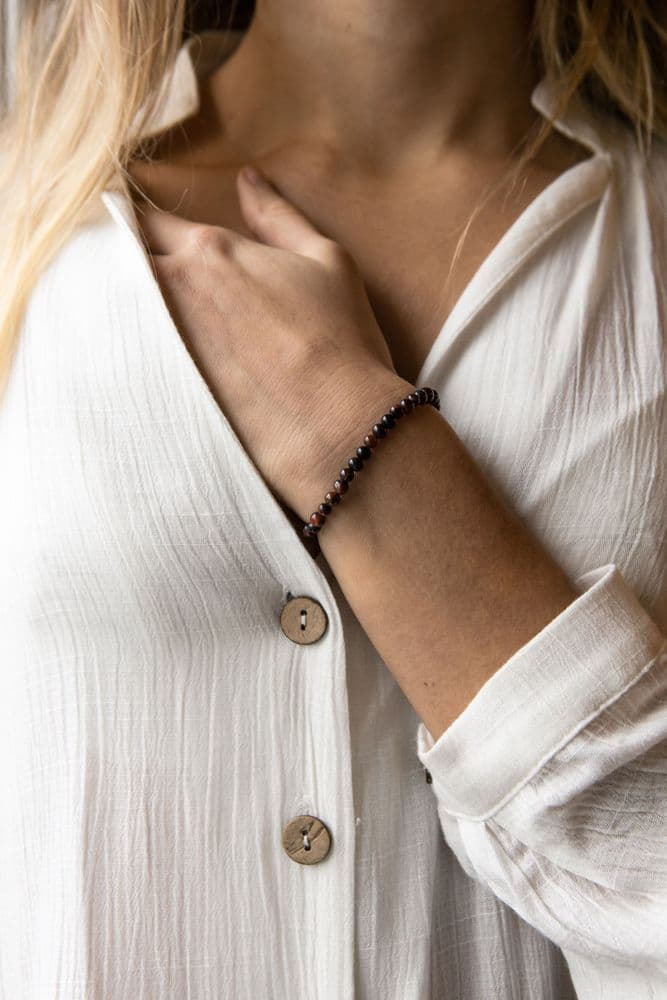 Working with Elayne is a once-in-a lifetime type of experience. My personal on-going journey with her has led me to a wealth of wisdom, self-love, and connection. Combined with my individual desire to live fully, Elayne's unique skill set and precious gifts have created a world of unlimited discovery in consciousness. Her process provides and supports a beautiful unfolding, remembering and reclaiming my truth within. Elayne redefines the meaning of of waking up!
Lacie
Designer
The results of Elayne's mentorship are phenomenal. My health and mental thought process have assisted me to access avenues of deep creativity and productivity, in order to navigate life with ease. The relationship healing work I have done with you is worth every penny. Thank you for teaching me to experience life from an evolved perspective.
Carlos
Artist
When we started our ER session you already knew without me even telling you, so when you asked me, I knew I could and did trust you. When I told you, you were very kind and talked me through it.

Thank you Elayne, you nailed it on the spot. I have to tell you I was very nervous about sharing with you. I didn't know what you as a woman would think of me as a man. You didn't condemn or judge me, you loved me through it. You are amazing at what you do. Your work has assisted me to move at an incredible pace. At first it was really hard to stay with the pain of my shadows but the healing has reached parts of me I thought I could never accept.

Thank you so so much this has been a very healing process. I will highly recommend you to friends family and people that are ready to dig deep and heal themselves. THANK YOU THANK YOU THANK YOU!


Mark
Sales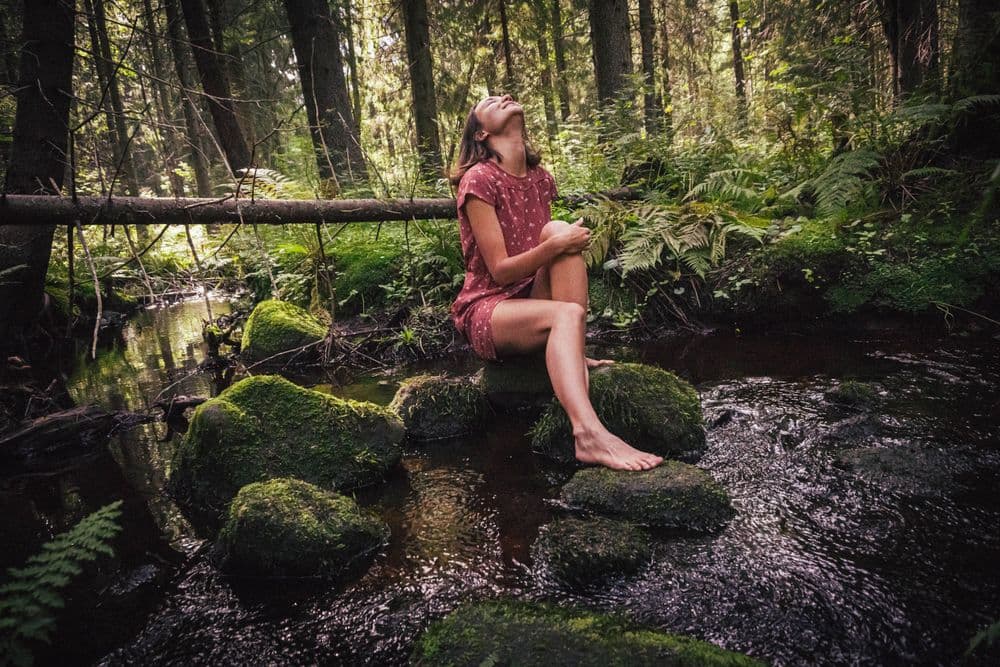 Elayne's wealth of knowledge and healing expertise enabled me to fully transform my old experiences and move on toward my next level of the ascension process. Elayne encourages our opportunity to play in nature to restore the elements within, which was deeply appreciated and rejuvenating. If you are ready to transform your life into your highest potential, I strongly encourage you to participate in Elayne's work. You're paradigm will never be the same as you evolve into the true Soul essence of your Being!
Marie
Ascension Path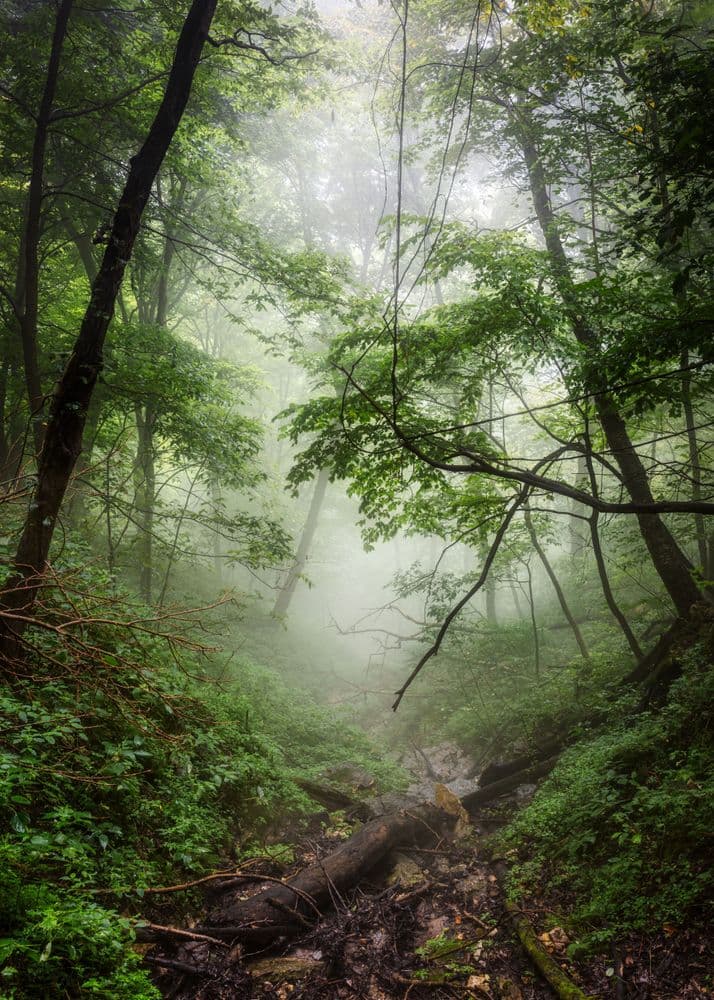 The work I have done with Elayne is extensive. I have transcended my difficult story into a place of awareness as the co-creator and manifest of my reality. I can't say enough good things about her nurturing work and expertise. My investments in myself has returned a hundred fold. I am loving my life that is thriving instead of surviving and it is because of Elayne's work with me that I have been able to live life to the fullest.
Buffy
Author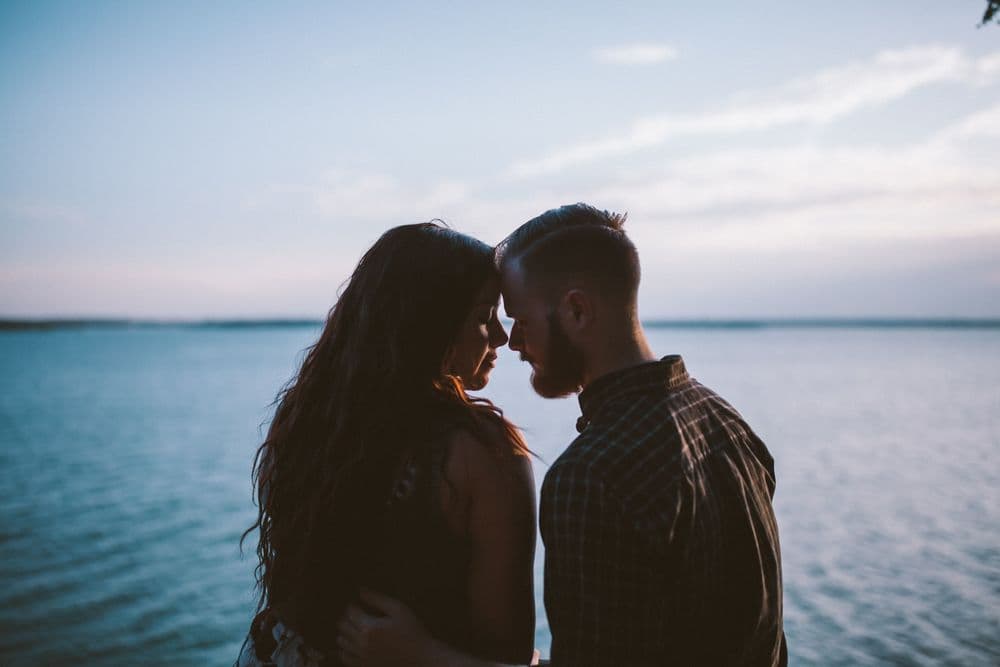 Our relationship was at a stand-still. My husband and I had gone to counselors, with little success and our marriage was rocky. Even though we were honest with the many marriage counselors we saw, we could never really get to the core of the problem that plagued our connection.

We chose to work with Elayne for a three week intensive retreat. This was a Godsend for us! Through her intuitive gifts and skills; we were able to experience a fluid, interactive process that addressed the deeper, underlying blocks of our marriage. A year after our work with Elayne, we are thriving in our communication and enjoying a new level of vulnerability and intimacy through the implementation of the her work.

​We highly recommend Elayne's intensive work for couples, as well as her distance sessions and in-person work that have be a life-saver for our health and well-being.
Gail
Doterra Sales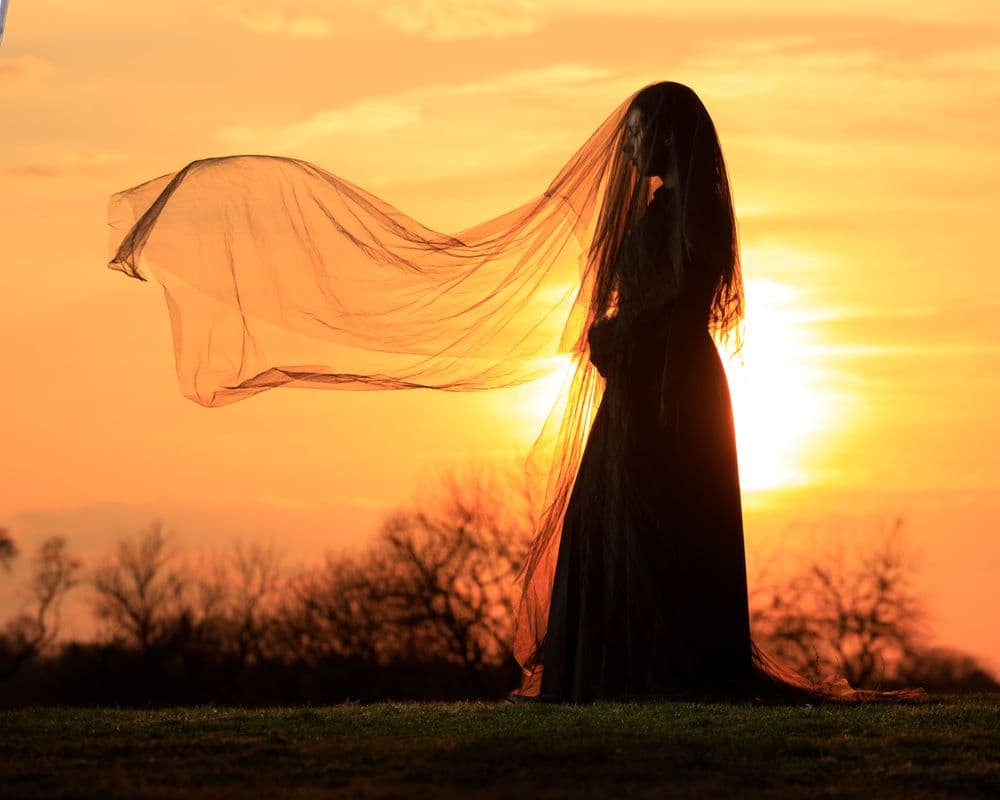 I'd like to express my deepest gratitude to Elayne for her facilitating my father's passing over to the next world and reality.

My dad was in hospice and suffering for a very long time. Though his body was deeply infested, he continued to hang on to life. Exhausted watching my father's suffering, I asked Elayne to work with his Soul to bring peace and acceptance to his passing.

Miraculously, the day after she completed the work, my father successfully and peacefully crossed over into the next realm. Our family was so relieved after such a long journey of supporting his battle with life and death.

Thank you so much for sharing your gifts with humanity. Asstinging my father with his miraculous transition was a true blessing for everyone.


Stacy
Entrepreneur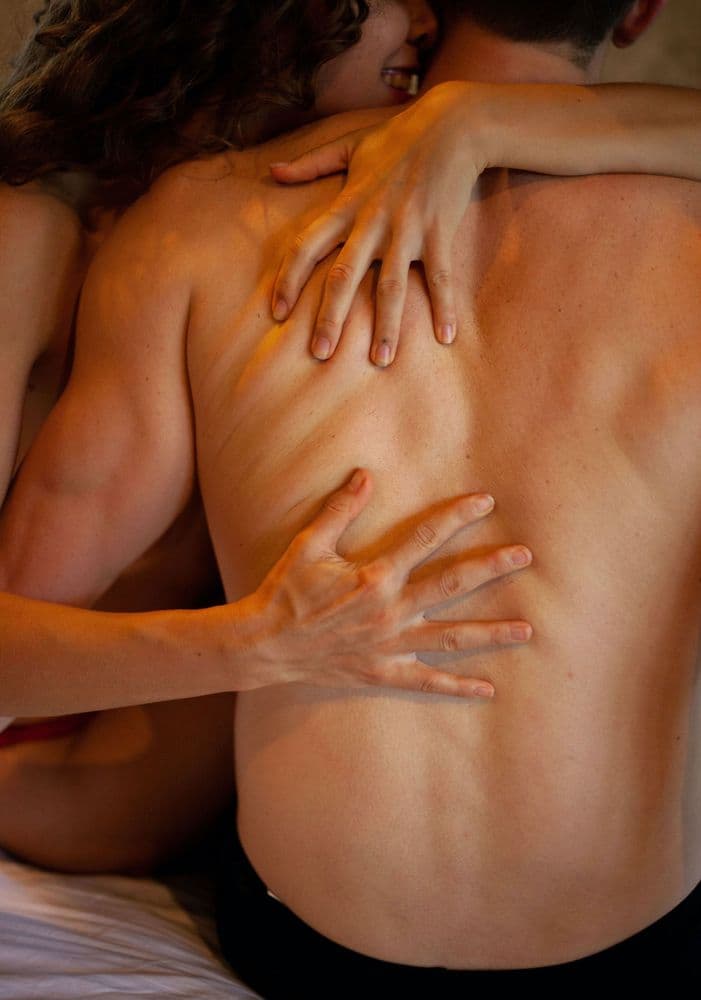 I have experienced unbelievable changes in myself personally in many different aspects: physically, emotionally, mentally, and spiritually. My relationships with my customers has taken a dramatic shift through healing my deep-seated issues related to my sacral chakra. Best of all, my relationship with my partner is growing stronger than I ever imagined possible. We have both unveiled and integrated within our hearts and haras. No words may communicate my gratitude for our work together Elayne.
Jeff
Alternative Medicine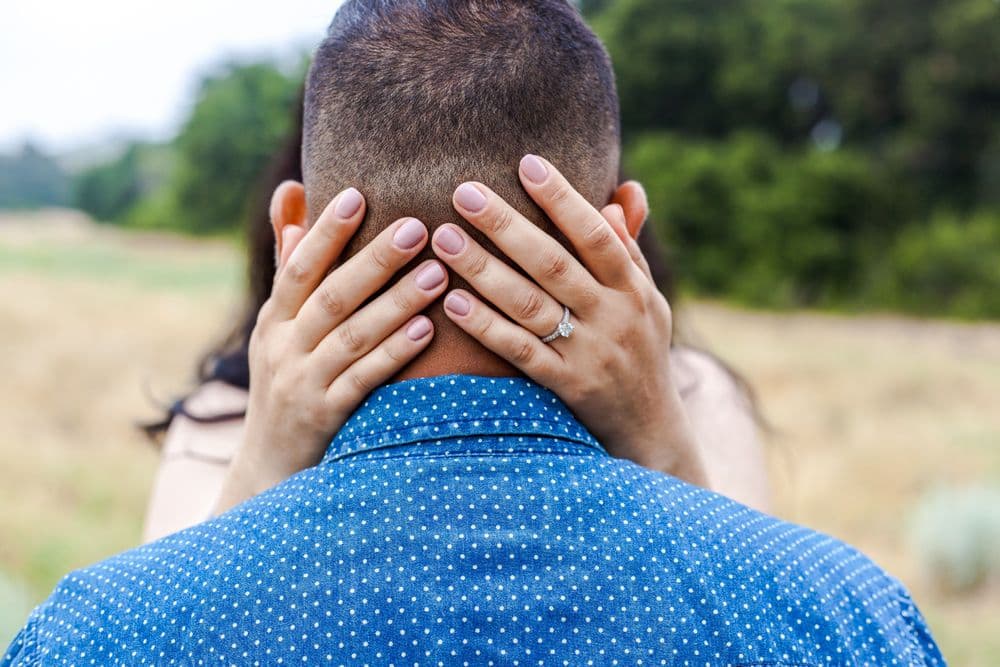 Thanks to your dedication and hard work, I no longer drink alcohol in order to repress the hurt, anger, and pain that was tied up in my body. Before I started working with you I was an angry, wounded, and very needy. Now, I am strong and confident in myself. I have learned to heal my behaviors in order to have the deep connection I have always yearned for. Life is beautiful now and I have the relationship of my dreams.
Kelly
Marketing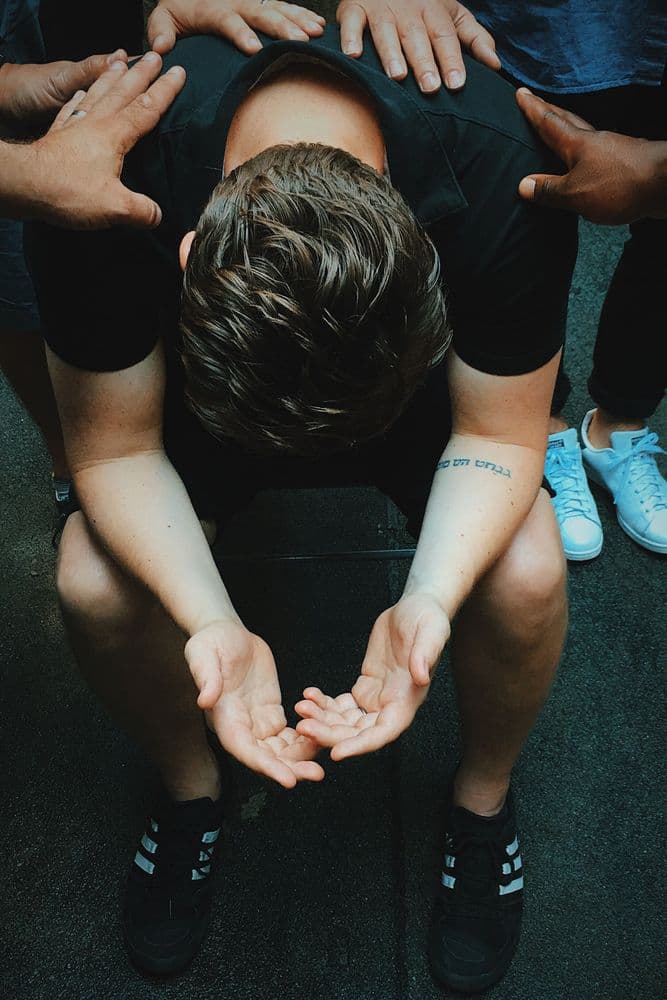 Thank you Elayne for facilitating my healing from childhood and religious misuse. I am now liberated from these programs and belief systems and am reborn a new into my authentic self. I couldn't have done it without you! My deepest love and gratitude for this miraculous healing! I have come full circle!
Benjamin
Business owner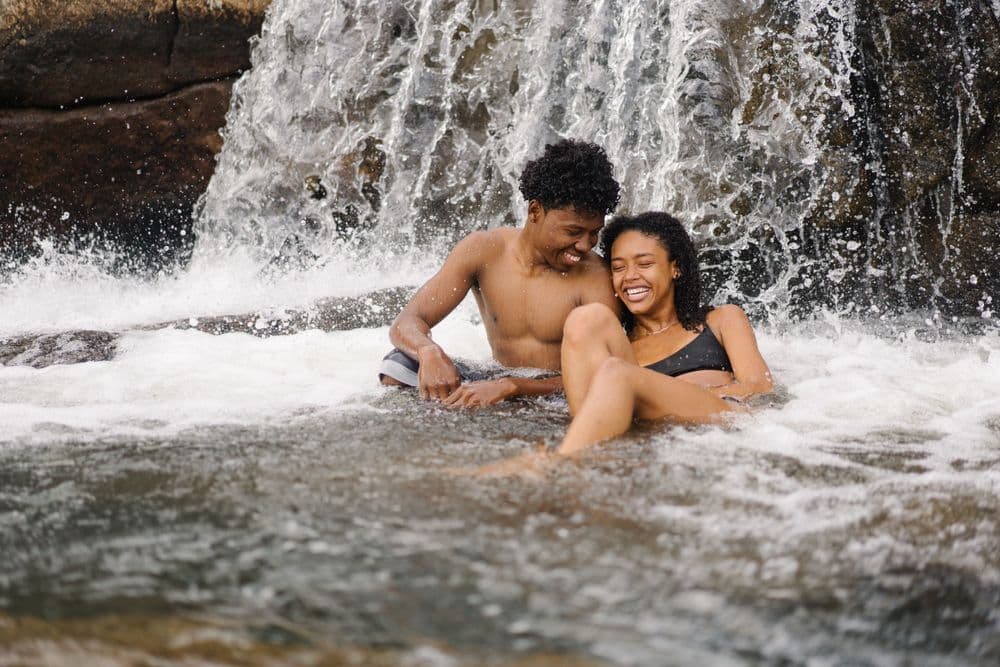 My focus around healing has dramatically shifted as I became conscious of the distortions I was bringing to my most important relationship. Working with Elayne has awakened deeper, true communication; and invited my partner to enjoy our true connection again.
Matthew
Consultant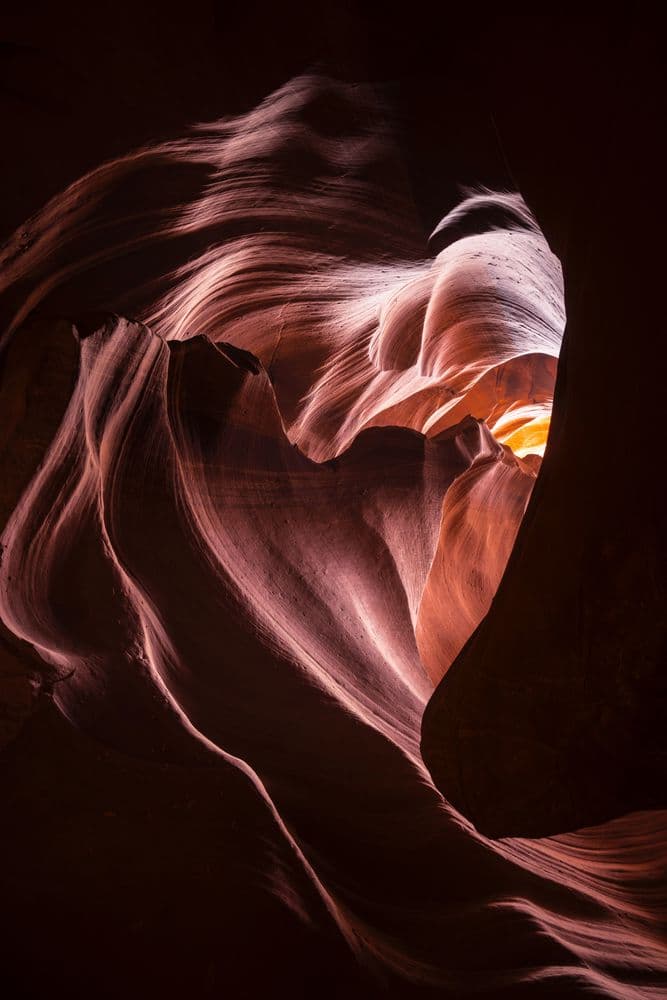 Wow, you are truly an amazing lady, I'm so grateful beyond words, that you're so strong. You came into my life just when I needed your loving guidance, wisdom, and honesty. You understand exactly what I was up against, as I was feeling lost and defeated with no compass. Then, your words resonated with me at level I'd never known; it woke something within me that really intrigued me. It allowed me to feel amazingly safe. without question, to be able to be completely honest and open. That immediately changed everything, you opened my eyes to a whole new world. I was finally able connect with and understand, for the first time through your angelic guidance and love. You energetically held my hand, with kindness, all the way through. This built me up, giving me the strength to push on, when I hadn't known what to do.

By listening to your words and advice you got me all the way thru to my goal to rid me of the dark for a lifetime. The old was absolutely gone escorted away just like you said. Thank you so much, Angels for helping me to reconnect my missing soul, leaving me whole, and vibrating at a different frequency. I never knew these feelings could exist, seeing the beauty in everything and within me. I am glad to be alive for the first time in my life. I wake up happy and grateful for you and everything else. My understanding things is a deeper realization. I must still be alive for this reason. Learning and hopefully helping make my world a better place.

You touch so many peoples hearts. I see. You sure have touched mine in a very profound way. You helped me to change my life in the most powerfully beautiful way, I never could have dreamed possible. Life is all so new and exciting now, with endless possibilities to learn more. Now I continue to evolve thru the mystery of what's next, staying present while loving this new moment You are a precious gift, an angel in human form, sent directly to me with a map of kindness. Connected in spirit, you teach my soul to dance in the light. Many Blessings to you thank you for all you do. Thank you so much for being you for being real!


Chris
Gemologist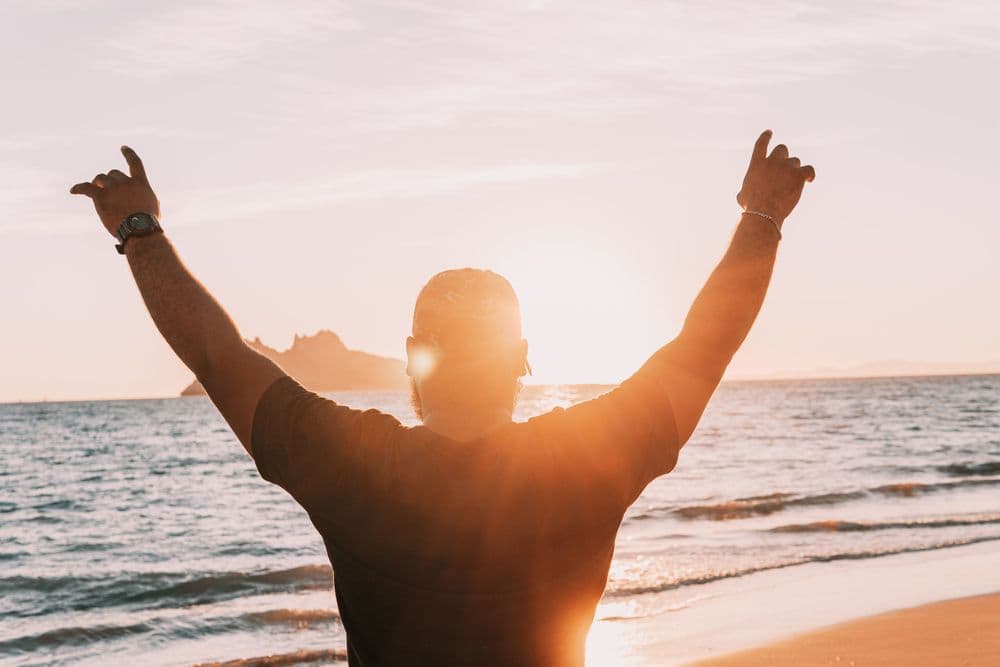 My healing evolution has been above and beyond what I ever imagined. I have become a true masculine being, a man that loves and trusts himself, A man that my partner absolutely adores, appreciates, and honors through her deep devotion to our sacred union. My business has become prosperous and growing; where my advice to my customers is sincerely valued. Who would have guessed my healing would manifest such amazing results. Thank you for your consistent refinement Elayne. I love being the authentic embodiment of me.
Carter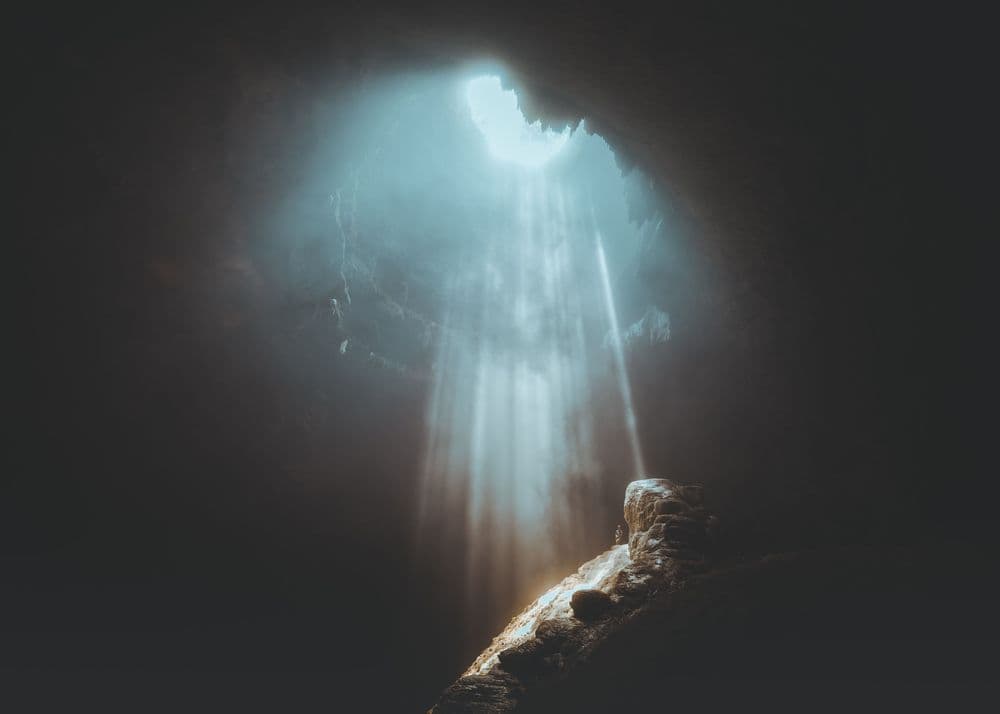 When I started this journey, I was in the dark night of the soul. When I found Elayne, I was clawing at the rim of life to hold on. I was so tired of living in such deep grief, my soul hungered to heal. I plunged in to the Sacred Divine Feminine Mystery courses facing every fear and limitation holding me back. No true self love, fear of money, unable to trust the unknown, and trapped in old thought processes.

Over the course, my soul and body healed to a new level and vibration with every module. The day we did the last module, the final one, was pivotal for me. I launched my own business, due to the wealth activation and innate Goddess knowing that I create my own destiny. Each level was a profound progression. I now know the meaning of true self love.

Elayne's guidance has empowered my spirituality and life journey. Now I have true joy wherever I go and my heart is happy with my new vibration. I am a natural leader and this course has given me the mindset to jump off into my own destiny and purpose. I am living my best life now! I rewatch the modules to continue to receive information and stay focused. The Sacred Divine Mystery is a complete Soul awakening and life changer.
Suzette
Lobbyist
I met Elayne in the midst of a great personal trial. I was in significant physical and emotional pain from a skiing accident which resulted in three surgeries and my husband's decision that he no longer wanted to be married to me. I did not handle the pain or these situations well. I ended up making several choices which further threatened my well-being.

I was at the lowest spot in my life and in desperate need of compassion, healing, and guidance. I received all three from Elayne. She has a beautiful, loving heart for those who suffer. Elayne was an example of transcendence for me.

Her intuitive capability is astute and highly developed. The guidance she offered me based upon these gifts was wise and valuable. I have experienced energetic healing sessions with Elayne both in person and remotely. I find palpable physical shifts which occurred during these sessions phenomenal. It is difficult to describe the depth of the healing I have known while working with Elayne. I would encourage anyone who suffers, whether physically or emotionally, to experience a session with Elayne. I am eternally grateful for the talents Elayne has shared with the world, and me in particular.
Tonya
Pharmacist
I want to share my deepest gratitude for our distance session. I have never experienced more clearing in one hour of my life. As someone who's done a significant amount of self work through my journey, I know when I've experienced a shift at the very core of my soul. My journey will ever be increased by your gift and light. Five major issues in one hour, I am truly grateful and blessed. Thank you, thank you, dear one.
Richard
Sociologist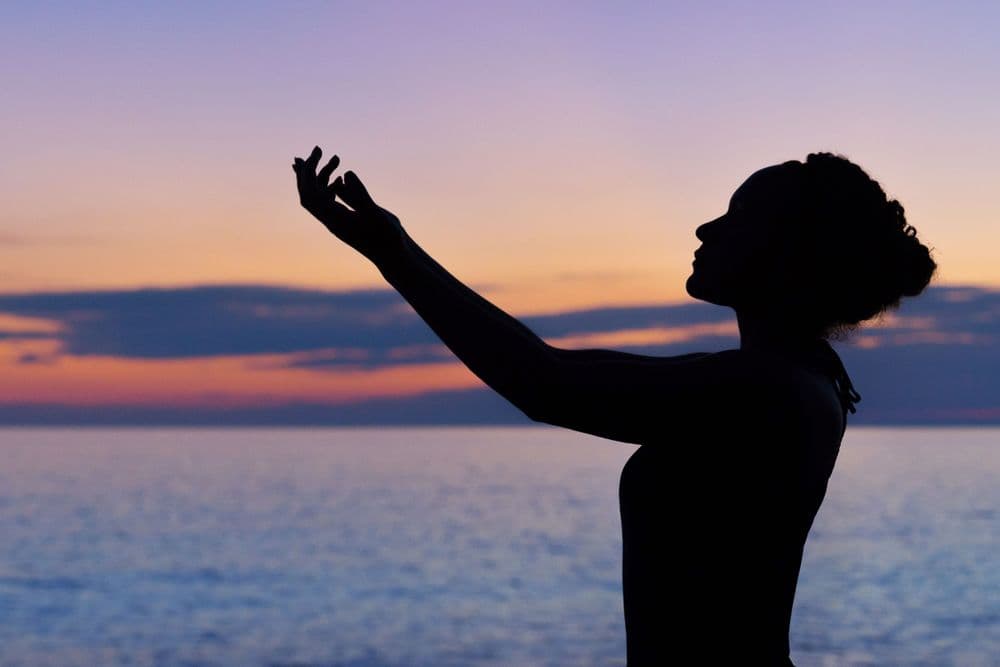 The Sacred Divine Mystery has been a life-changing evolution of my soul in epic proportions. Elayne's gifts are so powerful and her ability to guide through this journey has revealed the unfoldment of my Goddess self.

This work is priceless! I am not the same woman I was when we began the Mystery courses. Like the Phoenix rising in multiple levels, layers and dimensions, many deaths and rebirths took place. I strongly encourage all women on the quest to know their soul at the deepest level to do this course. Rising to the highest frequency vibration showed my true essence through the work. There are no words to describe the depth of gratitude in my heart for your wisdom. Thank you, thank you, thank you Elayne for sharing your unique purpose.
Susan
Teacher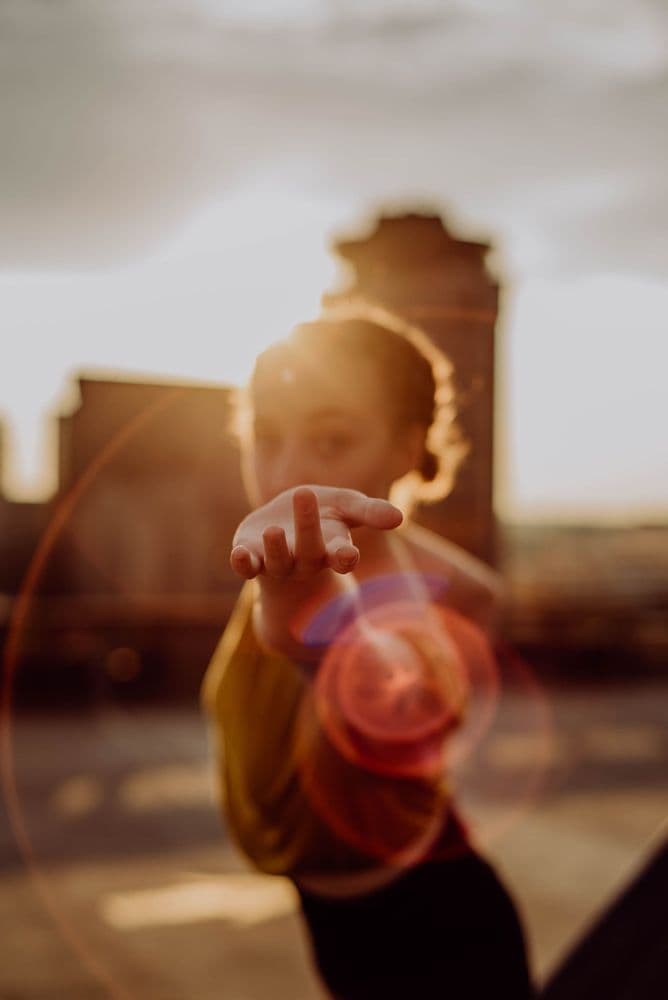 The Sacred Divine Feminine Mystery has been a life-changing journey for me. I started the course as a woman labeled with an illness; my life on hold, denying parts of myself, and not knowing how to move forward. As my focus shifted toward the Goddess, I realized the perfection of all. This high vibration put my physical limitations quickly in the background. As we moved through the various Rites, the effect was so empowering that I started to feel better, look vibrant, and have more energy. I had a profound healing shift toward wholeness.

The Rites brought restoration on a deep level; personally and collectively. The Rite of Sovereignty made me take up more space, claim my energy, and maintain my vitality with love. I saw this reflected in my husband's behavior as he started to treat me as a Queen. Now I have clarity about my soul's purpose. The Rite of the Sacred Dance seemed to be designed especially for me. My awakened inner knowing has shown my the new talents that await. My artistic expression has quantum leaped to the next level, my unique contribution to the New Earth. I am forever grateful to Elayne and my Sister Goddesses.
Gonnie
Professional Dancer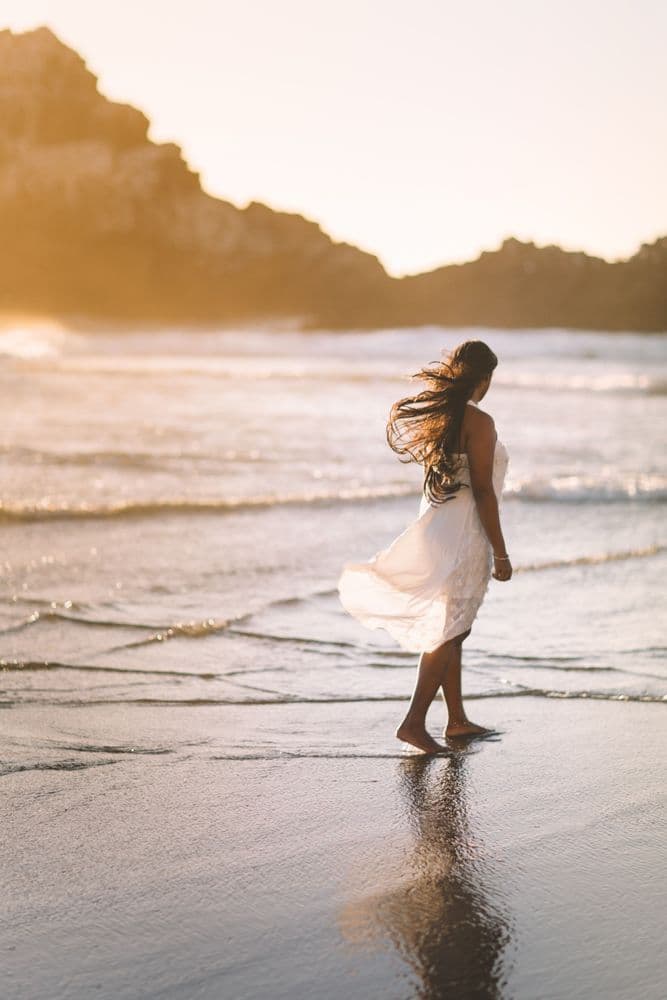 I met Elayne in a very divinely synchronistic way while visiting Hawaii. Before leaving the island, I felt a pull to take full advantage of all the support available for my own unfolding journey. I had a powerful, transformative session with Elayne and signed up for the Sacred Divine Feminine Mystery as a result. The significance of the time and gifts Elayne shares is profound. Being a part of this special wisdom has nurtured me beyond belief. All is unfolding as my soul is orchestrating everything within. Through dynamic choices and interactions, I have discovered my deepest truth. I am grateful for the connection with Elayne and her unveiling Goddess wisdom that we shared in the sacred journey of Sacred Divine Feminine Mystery. My personal clarity now is so relevant to my life's purpose and path.
Kristine
Sales
Here is the latest update. Had a new CT Scan Wednesday and the results show a huge improvement. The chemo, prayers, Integrative modalities and your energy has worked very well. Oncologist called it Jaw Dropping. Plus My CA125 count went from original sample of 4,690 to 8. Oncologist said she has seen 4,000 to 3,000 but never to 8.

Thank you for your all your distance work and healing energy. The sessions with you have produced phenominal results.
Doreen
Real Estate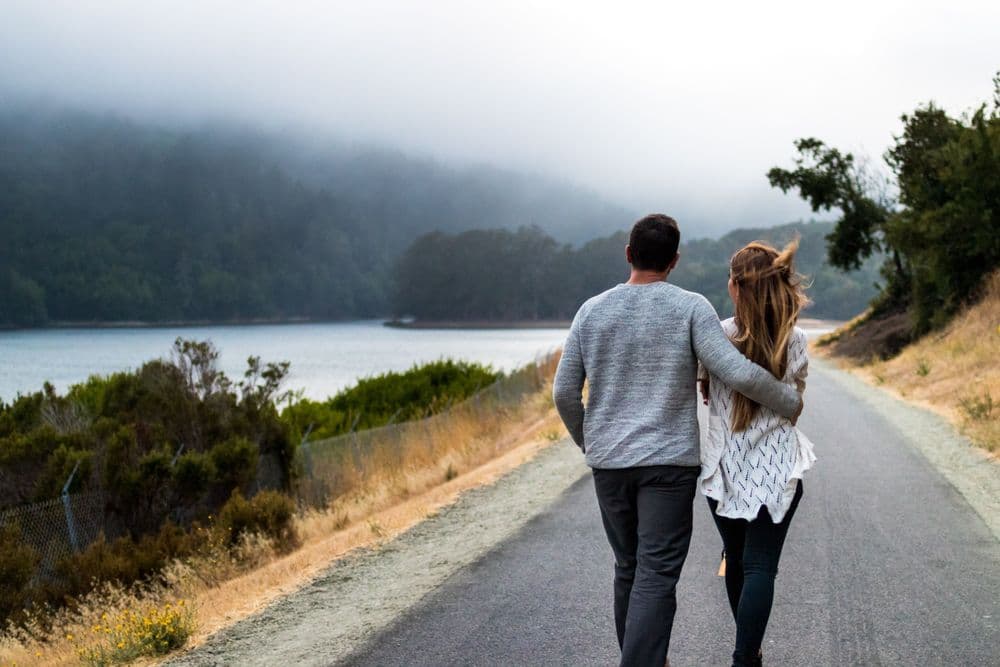 Thank you so much for an awesome Zoom session. I slept all night and woke up this morning like I was walking in a miniature cloud.

I was able to stay focused on my partner like never before, taking us to a whole new level of connection.

I was impressed with our first session. Thank you so much . I am excited about the upcoming intimacy healing sessions.
Jonathon
Professional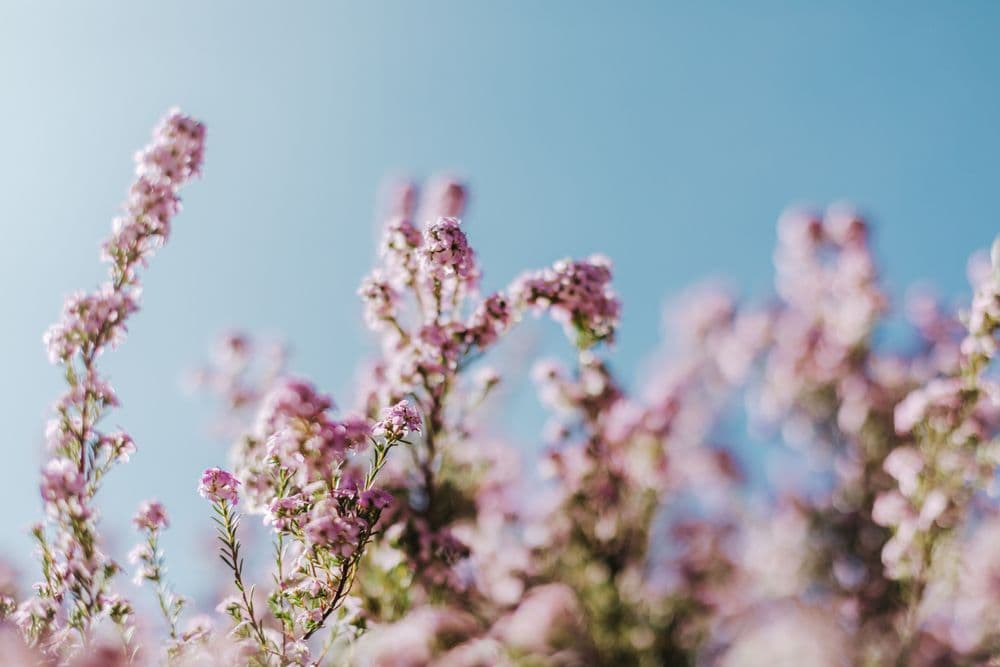 Thank you Goddess Elayne for holding space as our powerful teacher and guide. The courses you have gifted us awakened the true Self. We discovered while being in human form, we are Divine and have the power to harness the raw energy of our human perception. These courses have helped me to deeply love me while embodying the power to move forward with grace. Beautiful videos and well worth a repeated watch! ~Namaste Goddess
Karen
Care Giver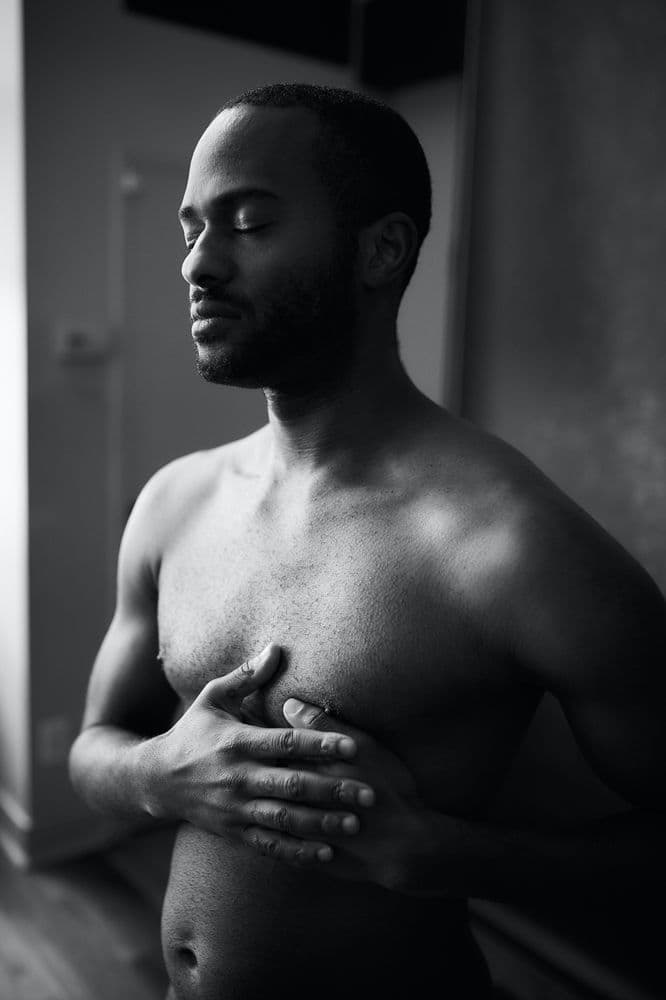 Genuine heart-opening sessions with Elayne have taught me to truly release my mind and rest in the knowing of my connection with Prime Creator. Through distance sessions, I was able to feel and sense physical changes immediately and notice shifts in my body. Elayne is truly a gifted healer of love and light. Thank you for birthing me into a new paradigm that is my original blueprint.
Corey
Occupational Therapy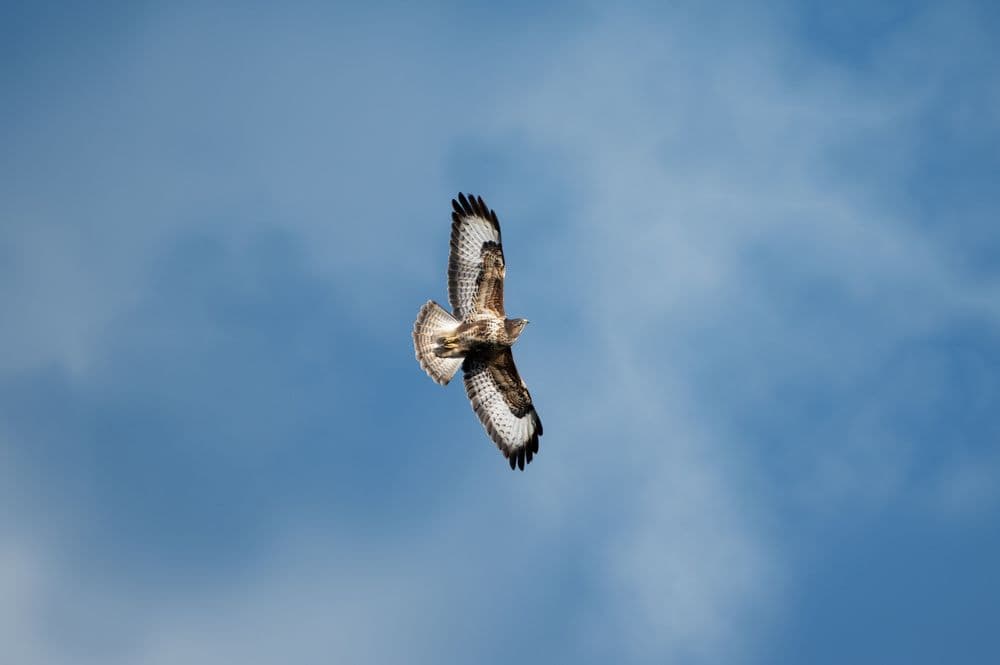 I asked Elayne to do a land/house blessing on a home I am building as I wanted the energy to be clear to move forward without obstructions for this sacred piece of land, as I knew she was a powerful conduit for cosmic forces and extra terrestrial consciousness.

Little would I know how powerful and multidimensional were the shifts she would engender. The first thing to happen was a Hawaiian hawk (lo) flew overhead as a blessing from the aumakua (ancestors) so we connected with the star beings from Hoku Lea, star of Joy and Gladness (Arcturus), Pleiades (seven sisters) and Sirius. As I blew the pu'ohe (the bamboo didgeridoo) to open the four directions, I had difficulty blowing to the north. She quickly picked up that just over the mountains there was a military base (Pohakuloa) which has heaps of toxic energy. She remedied this by connecting my property at Pu'uhonua o Hanaunau (place of refuge) and Kealakekua Bay (pathway of the Gods) along with other planetary grids and apus. Included were Mauna Kea, Mt Shasta, Mt Denali, Mt Fuji, Mt Kailash, Mt Agung, Uluru Rapa Nui, Machu Picchu, Giza and Delphi. What a feeling of empowered invincibility giving me "chicken skin" to the max! Next we went to clear a very large citrine crystal given that I had anchoring one quadrant of the house. She picked up that it was actually cursed, something I intuitively knew. By employing powerful shamanic rituals and ceremony, she was able to clear the stone.

Elayne also cleared several very deep personal blueprints in my DNA that were governing my life in less than freeing ways. I can only say that I am overjoyed by the cosmic, planetary, and personal dimensions that she so expertly activated during her consultation. I would not hesitate to recommend her services to anyone wanting or needing space clearing or personal transitions in any and all dimensions or more.
John
Dolphin Essence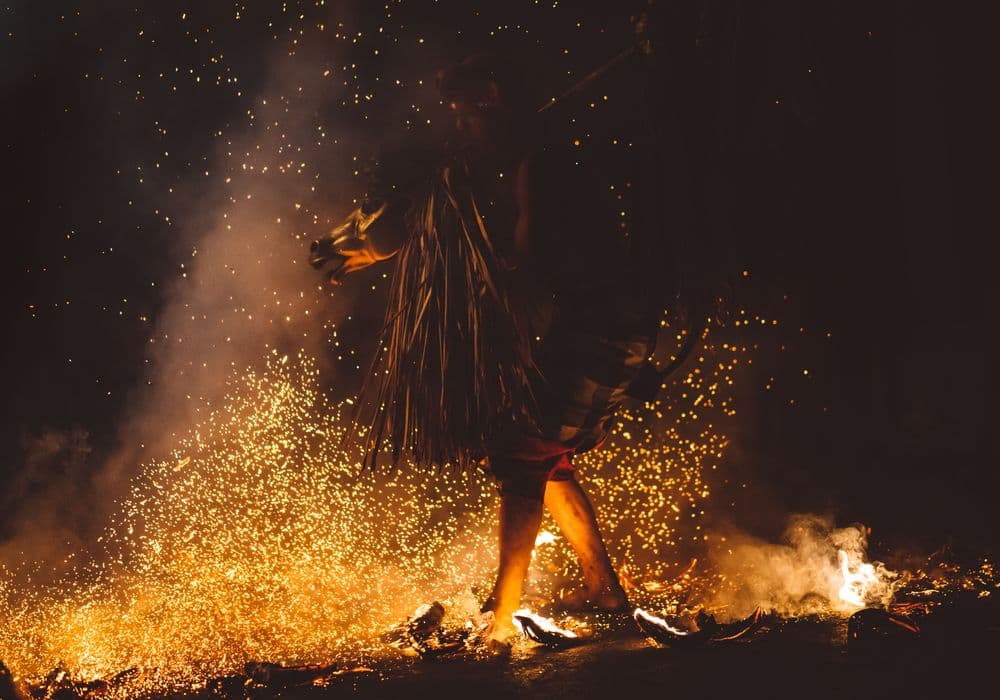 With each course we evolved, opening keys and codes of the sacred powers of the Sacred Divine Feminine Mystery. It was so powerful to transmute energy for the collective whole. The Mystery work is very beautiful and challenging. Energy shifts were profound. opening higher consciousness and portals of awareness. Together we lifted each other to higher vibration of embodiment. All will enjoy the process I have experienced with Elayne and the Sacred Divine Feminine Mystery. Elayne is an very talented healer.
Tina
Investor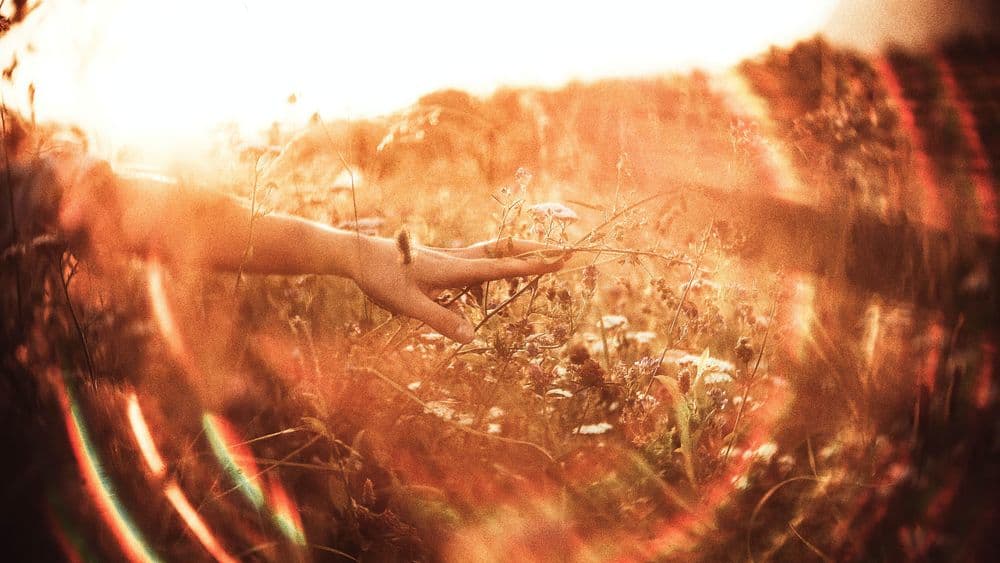 My partner and I have used the information and knowledge Elayne so wisely imparts in various areas of our healing. I have known Elayne for many years now.

Elayne has help me through some past events that were causing health issues. I am always amazed at how she quickly identifies my issues and support me to clear patterns efficiently.

Elayne also helped relieve my child's migraines that were happening more often and becoming more severe. Elayne's was so kind and welcoming, my child felt right at ease. Elayne was able to help diminish the rapidly growing occurrences while teaching my child how to recognize and heal imbalances on her own.

I am currently seeing Elayne for help with an ongoing situation in my life. She is has provided me relief from the continual stress in my body that occurs. She has been a great help, healer, and blessing to me and my family in so many ways.

Elayne's healing compassion and understanding are so welcomed and needed. I could not have reached this level of awareness on my own.
Denise
Business Owner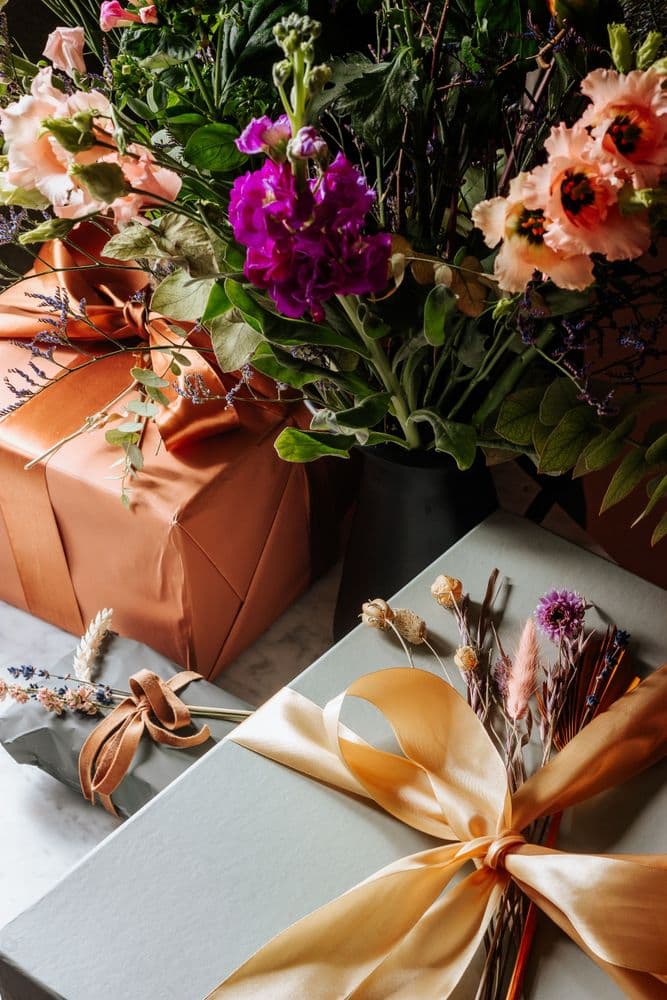 Thank you Elayne for the Sacred Divine Feminine and Sacred Divine Masculine courses and the Erotic Creator course. All of these classes were phenomenal!

The activations and tools you've taught and given to me from these courses are priceless gifts , all moving me forward on my Ascension path and into my Higher Self! As I up level in my soul's Journey, I continue to shed the old skin of who I was and embody who I AM becoming... constantly releasing and healing old experiences, programs and belief systems and moving into my new awareness! I trust my process with you, with spirit and in knowing my own divinity.

I am now in acceptance of ALL of me in compassion, love, honor and forgiveness....calling HOME and embodying ALL of who I AM...the light, the dark , the shadow. ALL OF ME made me who I AM today and who I AM becoming. Day by day, step by step, trusting my connection with the cosmic universe , mother Gaia and father sky.

Words truly cannot express my gratitude! Thank you for your wisdom, teachings, and guidance on my journey! So much love, thank you thank you thank you!
Marie
Professional Assistant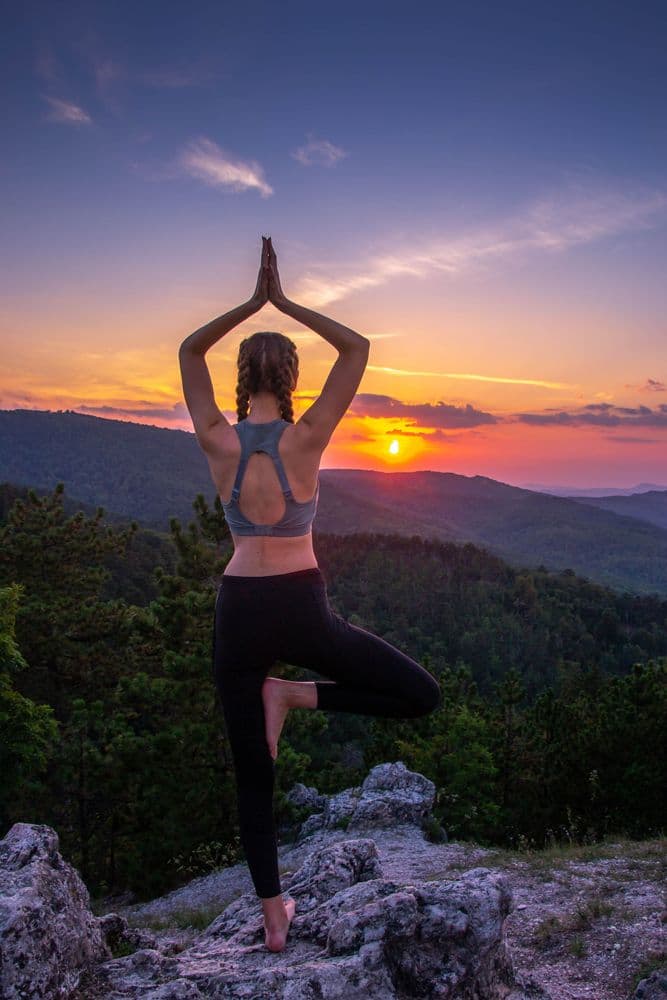 Spirit guided me to work with Elayne and I am so happy that I listened. I didn't know what obstacles were still in my space, but Elayne easily recognized old stories and energetic imprints that were holding me from experiencing my life more fully. The clearings that we have done together have been deep and profound It has made a huge difference in my daily life and I am now experiencing more joy and connectivity. I have happily invested in a mentorship package because the swift spiritual growth is happening. I deeply trust the path that I am on. The sacred divine feminine goddess, warrior, priestess, queen, healer, mother, daughter, friend is revealing herself and ready to be seen for whom I am. Mahalo Genevieve Big Island Hawaii
Genevieve
Real Estate Investor